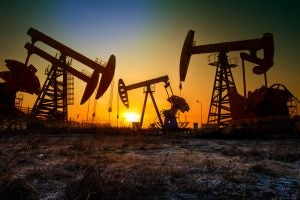 Under Gov. Michelle Lujan Grisham, New Mexico has made oil and gas air pollution and methane reductions a focus of regulatory improvements, restoring enforcement teeth to the governor's Oil Conservation Division and finalizing a strong methane waste rule that bans routine venting and flaring earlier this year.
These critical policy efforts will reach a climax starting Monday, Sept. 20, as the state's Environmental Improvement Board considers landmark new rules proposed by the New Mexico Environment Department that have the potential to dramatically cut pollution from the oil and gas industry, clean up the air and protect the health of local communities.
Here are three things to watch as the EIB hearings unfold.
1. The importance of frequent, comprehensive leak inspections.
The science is clear. Leaks, abnormal processes conditions (aka "super-emitters") and other unplanned emissions events are the leading cause of air pollution from oil and gas production sites in New Mexico. Frequent, comprehensive, instrument-based inspections are the best, most cost-effective way to find them quickly and get them fixed.
NMED deserves kudos for standing strong on a comprehensive leak detection and repair program without exemptions. The department has proposed a program that ensures every well in the state will receive leak inspections at least once a year, with larger, potentially higher emitting wells receiving semiannual or quarterly inspections. Such a tiered approach aligns with what other leading states require and ensures all wells in New Mexico would be inspected frequently. Now it's up to the EIB to finish the job and finalize a strong, comprehensive LDAR program without exemptions.
3 things to watch as New Mexico begins hearing on new oil and gas air pollution rules
Click To Tweet
2. Will key improvements supported by industry and advocates be included?
Oil and gas pollution is taking a toll on all New Mexicans' air, water and health, but rural communities, tribal communities, children and the elderly are especially at risk.
The American Lung Association gave New Mexico's top oil and gas producing counties — Lea, Eddy and San Juan Counties — an F grade for ozone in its 2021 State of the Air Report. Venting, flaring and leaks at oil and gas operations are a significant source of ozone-forming VOCs. Well site toxins can worsen respiratory diseases and trigger asthma attacks, and smog can worsen emphysema and impact the cardiovascular system.
The good news is that the EIB has broad support, including the backing of Occidental Petroleum — one of the largest oil and gas producers in New Mexico — and a coalition of community and environmental groups including EDF, Western Environmental Law Center, Conservation Voters New Mexico, Sierra Club Rio Grande Chapter, Dine C.A.R.E., NAVA EP and the Center for Civic Policy, to several key improvements to the draft rules. If adopted by the EIB, these improvements will better protect frontline communities from pollution by ensuring wells closest to homes and schools receive more frequent inspections, accelerating the switch to less-polluting zero-bleed pneumatic controllers and ensuring that emissions during well completions and re-completions are captured.
Meanwhile, NMED's proposal has received strong endorsements from both the Albuquerque Journal and the Santa Fe New Mexican.
The EIB has a clear, well-supported path before it to finalizing strong rules that protect New Mexicans from oil and gas pollution.
3. Will the final product meet Gov. Lujan Grisham's goal of nationally leading rules?
While NMED has put forward a strong proposal, it will now be up to the EIB to ensure New Mexico finalizes rules that include the sort of improvements outlined above in order to meet Governor Lujan Grisham's goal of enacting "the country's toughest methane and air pollution rules."
Getting these rules right is important for New Mexico, where oil and gas emissions create unhealthy levels of ozone pollution and the oil and gas industry is the leading source of greenhouse gas emissions in the state. These rules will also set an important marker for forthcoming methane safeguards from the U.S. Environmental Protection Agency that will apply to new and existing oil and gas sources nationwide.
We will be following this hearing closely and you can as well. Please consider joining us in supporting the strongest possible rules by testifying virtually and/or filing a public comment.