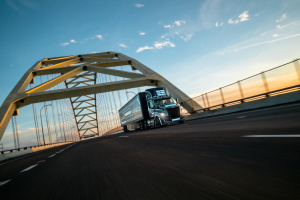 By Elizabeth B. Stein and Pamela MacDougall
New Jersey's march toward electric trucks and buses has picked up speed in the last few years. This summer, the New Jersey Board of Public Utilities released a preliminary proposal outlining the development of charging infrastructure for medium- and heavy-duty vehicles throughout the state, inviting stakeholders to participate in public discussions and provide written comments. This straw proposal has incredible potential to ready New Jersey for the coming wave of electric buses and trucks and to accelerate and build on existing progress.
Environmental Defense Fund filed written comments on this proposal yesterday. The takeaway? Though it sets the stage for some progress, the straw proposal has some gaps that suggest the BPU's vision for electrifying trucks and buses misses key public benefits and some fundamental realities of how the transformation will occur. As written, it limits the potential and power of a well-calibrated BPU framework for electrifying the sector and risks undermining New Jersey's climate, clean energy, equity and economic goals.