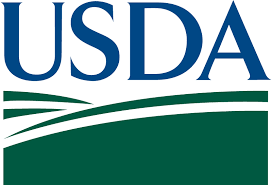 The U.S. Senate will confirm the Secretary of Agriculture today, empowering former Georgia Governor Sonny Perdue to lead an agency with a $155 billion budget, some 100,000 employees and ultimate responsibility for our nation's food security.
Over 80 percent of this budget goes toward farm programs, food stamps, school meals and other mandatory spending programs. The remainder goes to protect farmers' livelihoods, rural economies and the environment – but according to the Administration's budget proposals, this pot of funding could be cut by over 21 percent.
Retaining current funding levels for the U.S. Department of Agriculture (USDA) – and conservation programs in particular – ensures that farmers can remain productive during periods of extreme weather, protects habitat for wildlife without sacrificing profitability and improves on-farm efficiencies.
Secretary Perdue will need to advocate on behalf of farmers to protect these programs – and he'll need help from the private sector, since the federal government alone cannot maintain farming as a core industry in America, make sustainable agriculture the norm or feed a growing population.
Here are three programs that provide widespread benefits – and that should be a top priority for the new Secretary.
[Tweet "Why @USDA Secretary Sonny Perdue should prioritize these 3 farm programs, via @GrowingReturnshttps://edf.org/7Dc"]
Protecting ecologically important lands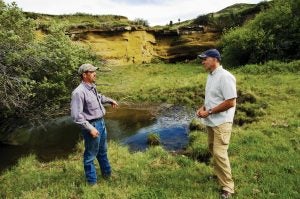 Seventy percent of U.S. land is privately owned, making farmers, ranchers and other landowners key partners in conservation efforts. Over the past eight years, the USDA has worked with half a million landowners to protect over 400 million acres across the U.S.
Since 2012, the Working Lands for Wildlife program has restored nearly 7 million acres of wildlife habitat by offering farmers payment to protect ecologically important lands on their properties. Producers benefit from peace of mind and regulatory predictability under the Endangered Species Act.
In other programs, such as the Conservation Reserve Program (CRP), farmers are paid to keep environmentally sensitive land out of production – which improves water quality, maintains wildlife habitat, protects watersheds and preserves carbon-absorbing grasslands.
Making farmland more resilient

Through programs such as the Environmental Quality Incentives Program (EQIP) and the Conservation Stewardship Program (CSP), farmers are able to keep croplands productive while ensuring they become more resilient to the effects of extreme weather – all while improving air and water quality. Farmers participating in these programs share the cost of implementing conservation practices with the federal government, encouraging long-term adoption and ensuring that everyone has skin in the game.
Since 2009, USDA has also invested nearly $30 billion to help farmers implement on-the-ground conservation practices such as cover crops, which help improve soil health and reduce nutrient runoff that can lead to air and water pollution.
Bringing in private sector help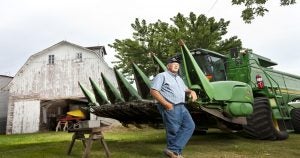 The 2014 Farm Bill established the Regional Conservation Partnerships Program (RCPP) at USDA to accelerate collaboration among local and regional governments, universities, nonprofit organizations and the private sector.
Already, more than 2,000 stakeholders are engaged in local conservation efforts through RCPP. Government no longer has to go it alone when it comes to sustainable agriculture – the private sector's investment in conservation is unprecedented, and growing rapidly. This public-private partnership is critical if we're going to meet the tremendous need across the country.
As Congress considers the Administration's budget proposal, and as Secretary Perdue comes on board to start tackling the next Farm Bill, further collaboration with the private sector will drive on-the-ground results that will justify every penny.
Related:
How my passion for food and history led me to the Farm Bill >>
How Congress can help farmers stay profitable and resilient >>