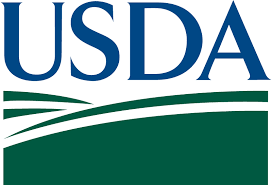 The U.S. Senate will confirm the Secretary of Agriculture today, empowering former Georgia Governor Sonny Perdue to lead an agency with a $155 billion budget, some 100,000 employees and ultimate responsibility for our nation's food security.
Over 80 percent of this budget goes toward farm programs, food stamps, school meals and other mandatory spending programs. The remainder goes to protect farmers' livelihoods, rural economies and the environment – but according to the Administration's budget proposals, this pot of funding could be cut by over 21 percent.
Retaining current funding levels for the U.S. Department of Agriculture (USDA) – and conservation programs in particular – ensures that farmers can remain productive during periods of extreme weather, protects habitat for wildlife without sacrificing profitability and improves on-farm efficiencies.
Secretary Perdue will need to advocate on behalf of farmers to protect these programs – and he'll need help from the private sector, since the federal government alone cannot maintain farming as a core industry in America, make sustainable agriculture the norm or feed a growing population.
Here are three programs that provide widespread benefits – and that should be a top priority for the new Secretary. Read More »