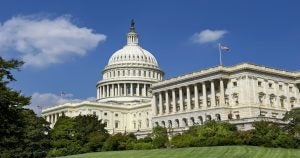 Despite growing up without any real interest in conservation or farming, I now spend every working day knee deep in agricultural policy – and I love it.
I grew up in the suburbs of Louisville, Kentucky, the daughter of a teacher and a salesman. My parents instilled in me a love and deep respect for the place. I was taught to value the importance of rural America, farming, horse racing and bourbon.
But it's an obsession with food and history that brought me to where I am today. For as long as I can remember, I've started planning my dinner at breakfast time. After college, my passion for government led me to law school – but I just couldn't ignore my love of food.
[Tweet "How Callie Eideberg's passion for food, history and her Kentucky roots led her to the #farmbill https://edf.org/76q"]
From candy to cooking
My grandmother ran a candy shop out of her house, all while raising six children. As she was working full time, she taught her two daughters and four sons to cook from an early age, and I grew up that same way with my father.
Holidays as a kid were always about food and baking my grandmother's famous coconut cake, also known unofficially as the "better than Robert Redford cake." I recall all of us kids raiding the Thanksgiving dinner table early every year – food was integral to family gatherings.
Today, when my dad visits, we spend all day cooking, and I've started to do the same with my 5-year-old daughter. She loves stirring and cracking eggs, and will eat anything.
Passion for politics
Deep pride in my Kentucky roots grew into an interest in history and political science in college. I've always had a strong belief in the origins of our country and in the functions of government. I majored in history and grew to admire the unique and strong form of government our Founding Fathers set up.
Law school felt like a natural next move, but in my first year at Tulane Law School I worried that my love for food would leave me dissatisfied as a full-time lawyer. Nonetheless I decided against a transition to culinary school and kept food as a part-time hobby. And as law school progressed, so did my interest in government policy.
The right combination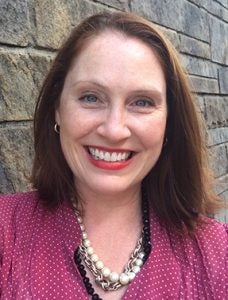 My agricultural policy career started in earnest on Capitol Hill, working for members of Congress, being intimately involved in the 2008 Farm Bill, really getting to know the specialty crop and dairy industries, and supporting farmers in Florida and then in the Central Valley of California. Right off the bat, working in ag policy felt like a perfect combination of the great interests in my life.
After having my first child, I transitioned to working in the Office of Congressional Relations at the U.S. Department of Agriculture (USDA). There, I gained a deep understanding of the USDA's Natural Resources Conservation Service (NRCS), which focuses on working hand-in-hand with landowners across the United States. Through voluntary incentive-based programs, the agency supports farmers in implementing on-the ground conservation practices.
Sustainability in the farm bill
Thanks to my NRCS experience, sustainable agriculture and conservation are now my full-time focus. Transitioning to the Environmental Defense Fund last year was seamless, because EDF has a similar philosophy to NRCS in terms of collaborative conservation.
As the next farm bill approaches, I'm working with EDF colleagues to highlight the federal programs that have been beneficial to growers – especially conservation initiatives. The current Administration may want to eliminate government waste and bureaucracy, but we don't want to throw out the good with the bad.
Conservation programs within USDA – which are all cost-share programs – are part of the reason we have such a variety of foods every time we go to the grocery store. Agricultural policy is the reason for what's on every shelf, in every aisle!