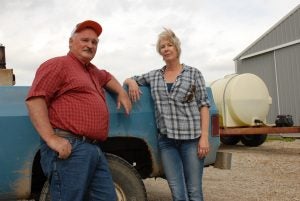 Farmers are bombarded by product claims these days – and they need help.
According to a recent report from Boston Consulting Group and AgFunder, venture capital firms increased their investments in agriculture technologies at an annual rate of approximately 80 percent between 2012 and 2015. The report claims "the surge in agtech investment has brought the agriculture industry to the threshold of a new green revolution."
Yet amid this surge in technologies to help farmers grow crops more efficiently, reduce environmental impacts and save money, many start-ups and even established companies often forget to consider: what does the farmer actually want and need? And, what would make them decide to spend money after seeing years of low commodity prices and profits?
In agriculture, no product or technology works everywhere, all the time. Navigating this world of advertising and marketing can be a frustrating and time-consuming endeavor, often leaving farmers to wonder if a tool is going to work in their region and in their soil type. NutrientStar can help.
In a new video, farmers from across the Midwest clearly state what it is they want when it comes to technologies to manage fertilizer, their most expensive input: independent assurance that a nutrient management tool or product is worth their money.
[Tweet "If you're marketing a product to a farmer, show them where and how it will work, says @KaMcChapman.https://edf.org/7BJ"]
What NutrientStar does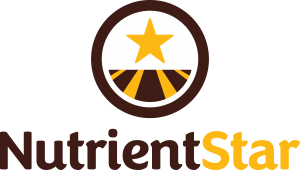 NutrientStar is an independent, science-based program that assesses and reports on the performance of commercially available nutrient management products and decision-support tools. It's the "Carfax" of fertilizer tools.
NutrientStar shares data about products that can contribute to reducing nutrient losses from agriculture to the environment. The program provides valuable information to farmers that may help them improve fertilizer management and improve air and water quality across America.
The program also enables farmers to more easily execute the 4Rs of nutrient stewardship, which include applying fertilizer at the right source, the right rate, the right time and the right place. NutrientStar complements the 4Rs by informing farmers on tools that can help implement these important practices.
All assessments are conducted by an independent science review panel, comprised of leading scientists, fertilizer experts and technology practitioners from across the country. NutrientStar was developed by the Environmental Defense Fund (EDF), and is currently administered by EDF and S Squared, a consulting firm specializing in agronomic technology and advice.
Why manufacturers and agribusinesses should care
Earning the confidence of farmers through independent review can help a company's nutrient management tool distinguish itself in an increasingly competitive market. Here's a sampling of what the farmers in this video have to say to the makers of these tools:
"We need to know if the product will work on our farm or in our business, not somewhere else… show me it works here."

– Greg Kneubuhler, CCA, owner and operator of G&K Concepts, an independent crop consultancy working with farmers in Indiana, Ohio and Michigan
"Don't give me promises, give me data…. Get [your product] reviewed by a third party. Give me confidence that your product can help me be a good steward."

– Rob Ternet, owner of Ternet Farms Partnership – Indiana
Crop advisors and ag retailers can also use NutrientStar reviews to provide sound advice to their farmer clients about tool performance.
What an assessment entails

To get a product reviewed, a company needs to complete an assessment questionnaire and submit any relevant field trial data to the NutrientStar team. That information is then reviewed by the NutrientStar science review panel, which determines if more information is needed and whether or not field trial data is adequate.
Fertilizer management products reviewed through NutrientStar include enhanced efficiency fertilizer compounds, such as nitrogen stabilizers, and decision support tools, such as optical sensor technologies or models used to aid nutrient applications in the field.
Already, eight tools have gone through the review process. But with countless new tools coming to market every month and investments ramping up like never before, farmers will need more independent reviews. With increased transparency, NutrientStar can become the go-to resource for farmers, their advisors and supply chain actors to get reliable data on the performance of fertilizer management products.
This post originally appeared on AgFunder News and is used with permission.
Related:
New guidance to maximize every drop of fertilizer in Ohio and beyond >>
Meet Eric Davidson, NutrientStar's newest review panel member >>
New program verifies claims of fertilizer efficiency tools >>