A panel of experts forms the foundation of NutrientStar, the newly independent, science-based program that reviews the performance of commercially available nutrient management tools. This panel reviews all tools based on established scientific criteria and their ability to improve fertilizer efficiency in the field. The panel is a "who's who" of fertilizer efficiency experts from across the country – from academia, government agencies, and the private sector.
And now, this eight-member panel can add to its ranks a new member: Eric Davidson, professor and director of the Appalachian Laboratory at the University of Maryland Center for Environmental Science.
Davidson, an ecologist, researches biogeochemical processes including the exchange of plant nutrients from the land to streams and groundwater, and the exchange of greenhouse gases between the soil and the atmosphere.
I asked him about his current research, his nitrogen expertise, and why he believes the NutrientStar model can be replicated at scale to improve water quality in places like the Chesapeake Bay.
What exactly are you researching?
To fellow scientists, I call myself a biogeochemist, but to non-scientists, I currently study forests, agriculture, soils, and how changes in these ecosystems affect air and water quality.
I've been at the University of Maryland Center for Environmental Science for a year and a half and was previously at the Woods Hole Research Center. I've worked in the Brazilian Amazon, researching how the conversion of forests to cattle pastures and to row crop agriculture impacts soil carbon, nitrogen, and GHG emissions. I've also studied agriculture on the Delmarva Peninsula on the East Coast of the U.S., and in temperate forests of New England.
I've long been interested in the global nitrogen cycle and was one of the founding members of the International Nitrogen Initiative. I also run nitrogen workshops through a National Science Foundation program that funds a research coordination network on nitrogen.
The objective of the research coordination network is to bring together diverse communities that are all affected by nitrogen but normally wouldn't meet, which includes social scientists, aquatic and terrestrial ecologists, economists, farmers, industry, and other stakeholders. I strongly believe that optimizing nitrogen use can benefit humanity while minimizing environmental impacts.
How did you first become interested in this work?
I grew up in Montana and was lucky to go hiking, skiing, fly-fishing, and just to spend a lot of time outdoors as a child – this is what gave me a passion for conservation.
I've also always been interested in biology, thanks to my high school teacher. I remember one school field trip where I was standing in the Yellowstone River in sneakers, turning over rocks and counting mayflies. We were trying to gather information about the insects that trout feed upon. I was literally getting my feet wet, and that's the moment I realized I was passionate about field science.
I then studied science and biology in college and later pursued a Ph.D. in forestry. I also became keenly interested in studying varying aspects of the nitrogen cycle while studying a forested watershed in North Carolina.
What drew you to NutrientStar and the science review panel?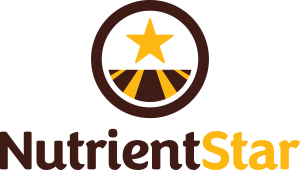 We face the problem of excess nitrogen in the environment – the challenge is figuring out how to optimize our nitrogen use to maximize the productivity of food while minimizing unintended pollution. It's not simply a technology question, as better technologies and better fertilizer can help, but a lot of it has to do with a farmer's decision making process. How is information presented to a farmer and by whom matters – who do they consider as trustworthy sources of information?
NutrientStar seeks to create a trustworthy source of information, and can help showcase why fertilizer efficiency makes economic sense. Building confidence one farmer at a time is incredibly powerful. Building alliances among different stakeholders, as EDF already does, can also lead to win-win scenarios.
Can NutrientStar help address problems in the Chesapeake Bay?
The Bay faces challenges with both nitrogen and phosphorous runoff. NutrientStar doesn't yet evaluate phosphorous management tools, but the model could hold great potential for reducing the excess phosphorous that runs off into the Bay.
What does your role as president of the American Geophysical Union have to do with agriculture?
I'm delighted to be a liaison between the earth and space science and the ecological and agronomic sciences. There are big benefits to society in applying the best biogeochemistry science we have to tackle some of the most urgent issues facing society, such as growing enough food for a rapidly growing population in an environmentally sustainable way.
Related Content 
New program verifies claims of fertilizer efficiency tools >>
From my grandfather's farm to NutrientStar: Why I believe in growers >>