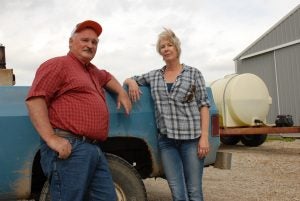 Farmers are bombarded by product claims these days – and they need help.
According to a recent report from Boston Consulting Group and AgFunder, venture capital firms increased their investments in agriculture technologies at an annual rate of approximately 80 percent between 2012 and 2015. The report claims "the surge in agtech investment has brought the agriculture industry to the threshold of a new green revolution."
Yet amid this surge in technologies to help farmers grow crops more efficiently, reduce environmental impacts and save money, many start-ups and even established companies often forget to consider: what does the farmer actually want and need? And, what would make them decide to spend money after seeing years of low commodity prices and profits?
In agriculture, no product or technology works everywhere, all the time. Navigating this world of advertising and marketing can be a frustrating and time-consuming endeavor, often leaving farmers to wonder if a tool is going to work in their region and in their soil type. NutrientStar can help.
In a new video, farmers from across the Midwest clearly state what it is they want when it comes to technologies to manage fertilizer, their most expensive input: independent assurance that a nutrient management tool or product is worth their money. Read More »