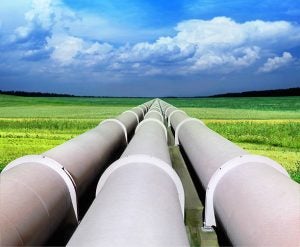 Next month, the New York Public Service Commission will be deciding whether a rate case settlement proposal between National Grid's upstate gas and electric utility (Niagara Mohawk) and other groups is in the public interest, and whether the proposal is consistent with New York's Climate Leadership and Community Protection Act. This is the first major utility rate case to be conducted fully under the CLCPA as effective law, and makes clear the need for commission action to implement standards to achieve state climate goals.
But there is a cloud hanging over this proposal: the utility rate case paradigm guiding this proceeding is outdated and inconsistent with New York's climate goals.
There is no question that to achieve the CLCPA targets — to reduce New York greenhouse gas emissions 40% by 2030 and 85% by 2050, below 1990 levels — natural gas use and combustion must decrease significantly. But the commission has not set clear standards to require that gas utilities plan for this transformational future, or to ensure utility rate applications and outcomes are consistent with the law. Decisive action is needed to address this disconnect.