By Rama Zakaria, Michael Panfil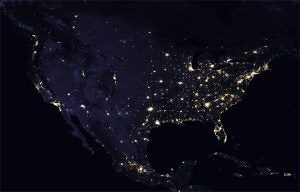 Whether or not our electric grid is "resilient," and what if anything should be done to make the grid more resilient, has been a topic of intense scrutiny in the past year.
The stakes in this debate reached new dimensions last fall with a highly controversial proposal by Sec. Rick Perry and the U.S. Department of Energy (DOE), which claimed that the resilience of the electric grid is threatened by the premature retirement of uneconomic coal and nuclear plants. DOE's flawed proposal – to bail out these plants through a profit-guarantee mechanism – was considered and unanimously rejected in January by the Federal Energy Regulatory Commission (FERC), the agency charged with overseeing our nation's electric grid. DOE's proposal, in short, was an incredibly bad idea.
When FERC dismissed DOE's proposal it opened a new proceeding, asking a series of questions around the topic of grid resilience.
A Customer-focused Framework for Electric System Resilience, a new report authored by Alison Silverstein and Grid Strategies, aims to answer these questions. The report, commissioned by Environmental Defense Fund and Natural Resources Defense Council, recommends a customer-centric framework for evaluating electric system resilience and concludes that the most effective resilience solutions center upon the wires connecting the grid: distribution, and to a lesser extent transmission. By contrast, generation-related solutions – like keeping dirty coal and uneconomic nuclear plants online past their retirement dates – are the least effective for improving resilience. Read More »