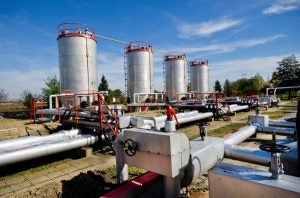 For years, experts have urged the U.S. Environmental Protection Agency to improve the way it estimates methane emissions from the oil and gas sector to reflect major advances in the peer-reviewed scientific understanding of how much methane is escaping from each link in the industry's complex supply chain. Bringing agency methods into line with this science would yeild better, more accurate accounting, and it would almost certainly show that actual emissions are much higher than previously indicated.
Instead, EPA has gone in the exact opposite direction, making a million metric tons of methane pollution disappear from the books with the stroke of a methodological pen.
The EPA's latest inventory released this month, incorporated data from a new study for the gathering segment, but this study uses "bottom-up" measurements that scientists say are likely to systematically underestimate emissions rather than incorporate "top-down" approaches that rely on atmospheric science, and which extensive research has shown to be far more accurate.