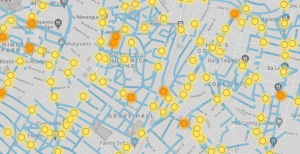 By Erin Murphy and Elgie Holstein
The Biden administration recently directed gas pipeline companies to explain how they will minimize emissions of methane, which is both a potent greenhouse pollutant and the primary component of natural gas. This is the first step in implementing the PIPES Act of 2020, which Congress passed last year detailing new oversight requirements with an enhanced focus on environmental protection as well as safety.
Methane has more than 80 times the warming power of carbon dioxide during the first 20 years after release, which makes pipeline emissions a crucial element in a national climate strategy.
Natural gas pipelines emit methane through unintended leakage and deliberate operational releases. Researchers estimate that distribution pipelines alone have about 630,000 leaks emitting 690 thousand tons of methane annually — five times higher than estimated in the U.S. EPA greenhouse gas inventory.