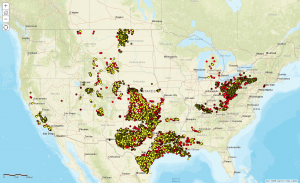 This blog was co-authored by Rosalie Winn
EPA Administrator Scott Pruitt did not waste any time after being confirmed to start attacking EPA's oil and gas methane pollution rules. However, in the 14 months since lodging his first assault, a lot has changed, and the case for keeping the standards robust and intact is stronger than ever.
The White House recently laid out their upcoming plans for agency action and they include (as expected) a proposal to weaken key parts of EPA's Clean Air Act rule that sets methane pollution limits for new and modified oil and gas operations ("New Source Performance Standards" or "NSPS"), including relaxing leak detection and repair requirements and creating other loopholes.
There are many reasons why efforts to weaken the rules would be misguided. Here are just a few: