EPA Administrator Scott Pruitt has been trying every trick in the book to suspend rules that require oil and gas companies to limit pollution from their operations as they look to expand drilling across the country. His attempted delay tactics follows a cozy relationship he's had with the worst elements of the oil and gas industry in his prior role as Attorney General of Oklahoma, where he sued to block these very rules on the behalf of his oil and gas allies.
Following a historic court decision and subsequent mandate, EPA's New Source Performance Standards (which set first-ever national methane pollution limits for the industry) are now in effect. However, Administrator Pruitt continues to push to delay these standards with a proposed two-year suspension. The impact of this action is sweeping: Hundreds of thousands of Americans live near the 21,000 oil and gas wells that should be covered by these rules.
The senseless delays of common sense pollution standards have major implications for the health and welfare of communities living downwind of oil and gas development in the U.S. Here's why:
There is a lot of oil and gas drilling happening.
EPA's new pollution rules apply to all wells built or updated since September 2015. Over 1,000 wells a month (on average) have been built or updated during this period; each new drilling operation can lead to more methane pollution, more smog pollution, and more cancer-causing pollution.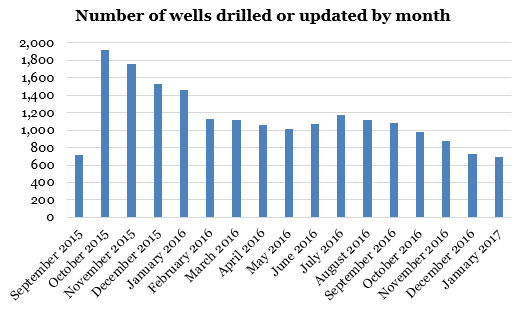 They also lead to more wasted American energy since methane pollution is essentially natural gas leaking into the atmosphere. Methane leaks and other intentional releases from oil and gas operations nationwide in 2015 could have met the heating and cooking needs of over 5 million American homes.
Oil and gas drilling is happening without common sense oversight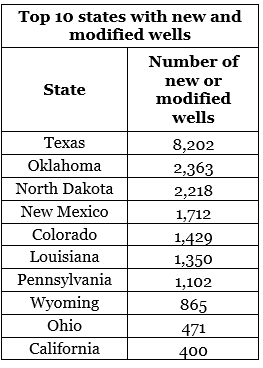 Oil and gas drilling is happening all across the country, with new wells dotting the landscapes of nearly two dozen states (click here to find out if you live near one of the 21,000 wells). While some operators are complying with pollution limits set by the state – like in Colorado, which has in place statewide methane standards – the majority are operating without any methane pollution requirements, where the only thing in place are the suspended federal standards.
That's the case in Texas, where there are over 6,500 new and modified wells, or Oklahoma with almost 2,000 new and update wells. In these states, oil and gas companies have no accountability for their methane pollution, and communities are left to bear the burden from this energy development.
As we know, however, air pollution does not respect state lines, so even Coloradans will pay the public health price for not having federal standards in place, as pollution drift can drift over from New Mexico, Utah, and other nearby states.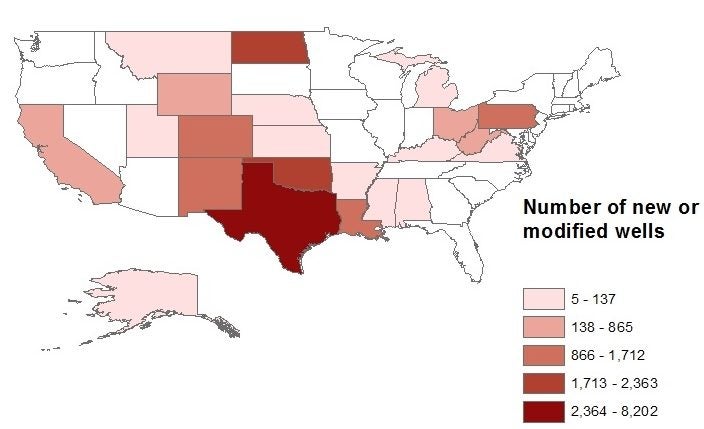 Regulatory chaos leads to environmental uncertainty
The Trump administration, and its allies in Congress, has been sending signals to the oil and gas industry since the day after the elections that rolling back environmental protections was their top priority. The industry also knows that this decision does not just lie in the hands of the administration, but rather in the courts, which is where the fate of the oil and gas methane rules now sits.
Regulatory uncertainty often leads to industry delaying investments in new technology or practices,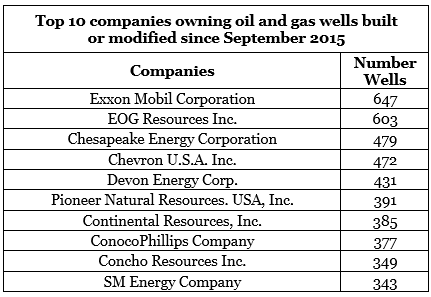 which only delays providing much-needed public health protections and seeds distrust in energy development.
Despite these rules being highly cost-effective to implement, few top energy operators have made public statements indicating that they will comply with the rules. Regardless of the regulatory chaos, proactively taking steps to address pollution isn't just the right thing to do; it also manages reputational risk and positions companies for future compliance as rules tighten.
It's unfortunate that more companies haven't publicly come forward in staying the course for cutting methane rather than accepting the Trump free pass to pollute. The public is left to assume that communities all across the country are likely left unprotected and exposed to the release of thousands of tons of methane and toxic pollution.
Majority of Americans demand protections  

During EPA's only public comment period on the proposed suspension of its pollution rule, only two stakeholders out of 118 supported EPA's move including the nation's main oil and gas lobby, the American Petroleum Institute. The other 98 percent representing public health groups, businesses, tribes, Latino communities, ranchers, and others spoke opposition to the delay, sharing their experience of what it's like to live adjacent to or downwind of the expanding oil and gas development that's occurring nationwide.
Citizens came from vastly different regional, political, and religious backgrounds with one shared goal: to express their frustration and concern about EPA's latest action to undo public health protections for the nation's largest polluters.
As Elizabeth Chun Hye Lee of the United Methodist Women said at the hearing: "How many more children must suffer before EPA says enough?"
EPA's comment period for the public to weigh in on this senseless two year delay is coming to a close. The public doesn't want more pollution and it's important that Scott Pruitt hear that message loud and clear. Make your voice heard.
Sources for well data: Drilling Info, DI Desktop