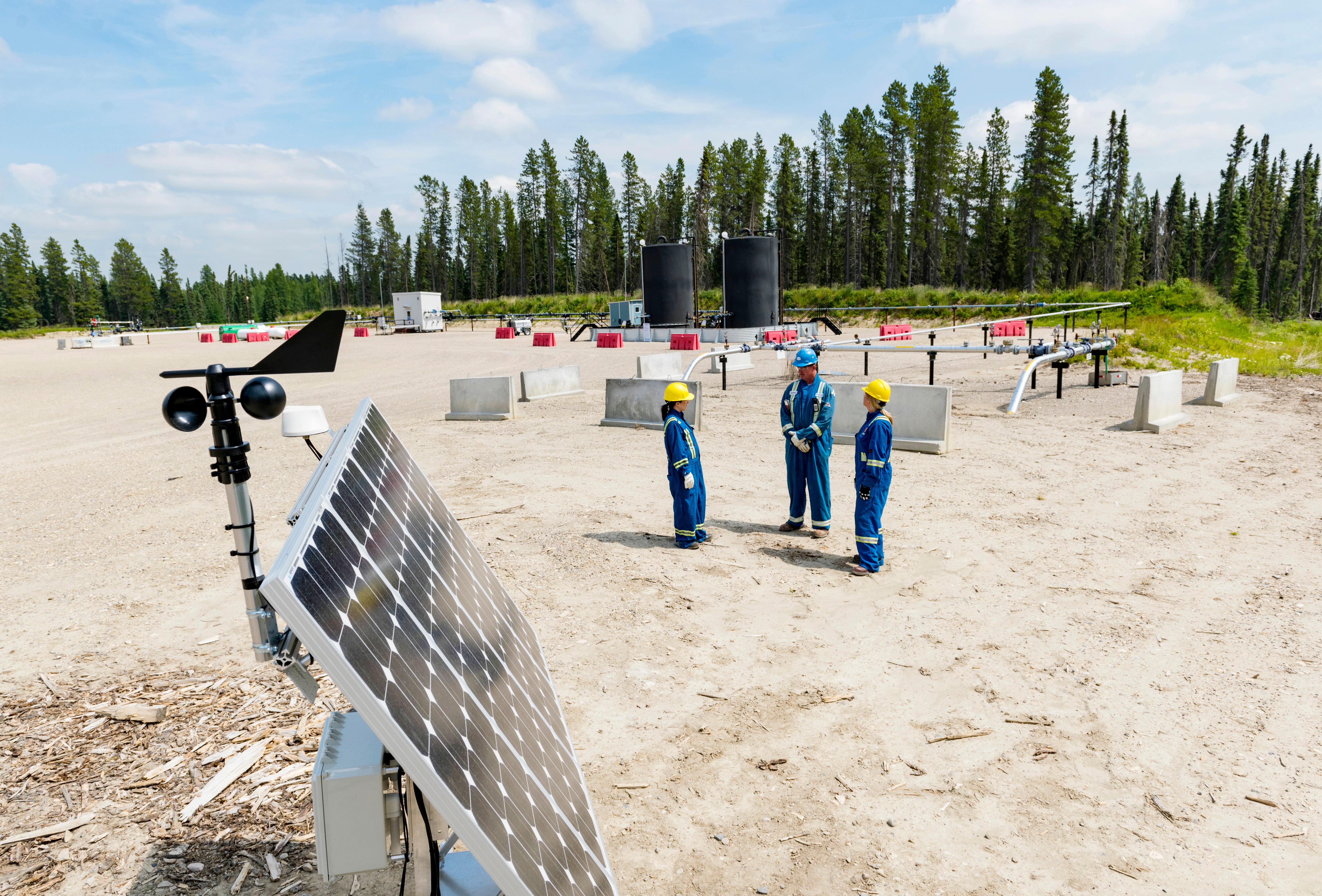 This week, oil and gas giant Shell announced the launch of a technology pilot at one of its shale gas facilities in Canada that will continuously monitor methane levels and provide real-time leak detection to facility operators. This is a big deal and shows what can happen when companies, environmental groups and innovators work together to find solutions.
The pilot is a product of the Methane Detectors Challenge (MDC), a partnership involving EDF, eight oil and gas operators, technology developers and other experts that aims to spur next-generation solutions that can help the oil and gas industry find methane leaks more efficiently and effectively.
Shell is not alone. Other MDC participants include Statoil, which launched a pilot in Texas early this year, and Pacific Gas & Electric Company, which began a pilot in California in 2016. But the Shell project at Rocky Mountain House is the first MDC technology to be deployed in Canada, where the federal and key provincial governments are both developing regulations that will reduce oil and gas methane emissions.
The timing of this test in Alberta couldn't be better.
First, the deployment of another MDC pilot demonstrates that environmental organizations and industry can and do work together to find innovative solutions. EDF has a long history of working with companies to reduce their environmental impact, and we're taking that same approach to address the global methane challenge.
After all, it is in the interest of both industry and the public to reduce methane, a powerful pollutant responsible for about 25 percent of today's climate warming. The International Energy Administration has said that "the potential for natural gas to play a credible role in the transition to a decarbonised energy system fundamentally depends on minimising these [methane] emissions."
Without methane reductions, industry can't claim that natural gas is part of the climate solution. Tackling this issue also reduces harmful air pollution and minimizes needless energy waste (natural gas is mostly methane).
Second, the pilot illustrates how new technology can unlock potential that can  bring improved efficiency to the global methane challenge. Today, there are already technologies that, combined with consistent inspections, can detect methane leaks effectively and affordably. All jurisdictions regulating oil and gas methane in the United States require that companies make quarterly leak inspections of some kind. Quarterly inspections are currently regulatory "best practice," and many other stakeholders are actively encouraging the federal and Alberta governments to adopt this frequency. But even quarterly inspections can allow leaks to persist for months.
The goal of continuous remote detectors, like the one used in Shell's pilot, is to provide constant visibility to operators, allowing more sites to be digitally monitored and increasing the odds of finding leaks as they occur. Leaks found sooner reduce emissions faster and conserve more valuable product.
Third, the MDC pilots underscore the economic opportunity of producing cleaner energy. An analysis by ICF International shows that oil and gas companies can significantly reduce their emissions using low-cost solutions already on the market. In Canada alone, there are more than 180 methane detection companies – some are developing new technologies, some are already in the oilfield.
Regulations send an important message to these companies that their products, services and innovations have a long-term market. By moving ahead with strong methane rules that require frequent leak detection, Canada and Alberta will help its innovators tap a growing international opportunity.
Shell's methane tech pilot is a clear demonstration of leadership.  And, while EDF and Shell don't agree on everything, we're optimistic that with continued cooperation, we can pave the way for innovative solutions that will be a win-win for industry and the environment.
Image source: Shell/Ian Jackson