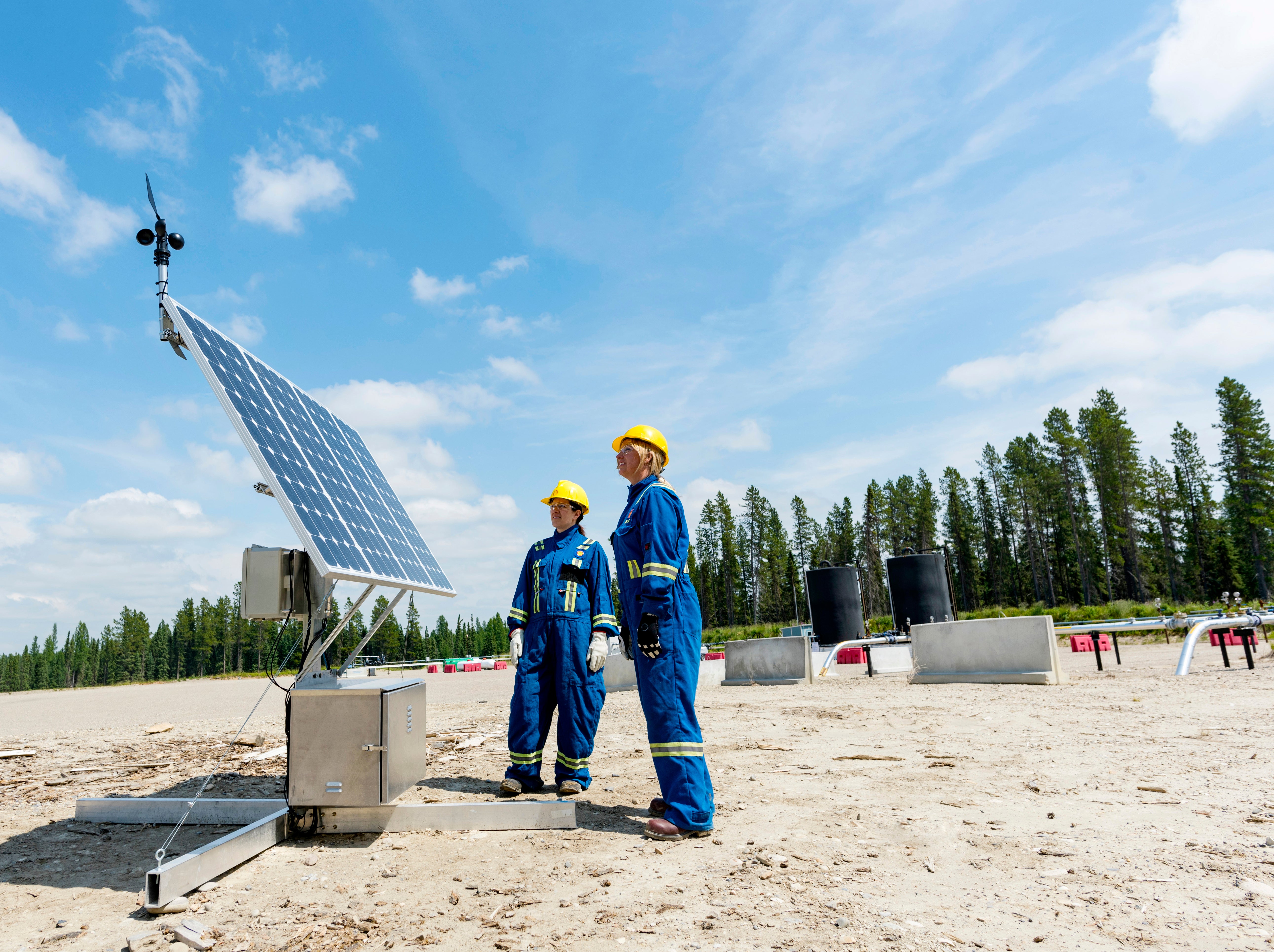 This week, the oil and gas giant Shell took a positive step toward addressing methane emissions. The company announced a new technology trial at a wellsite in Alberta, Canada, where it is piloting a specially designed laser to continuously monitor emissions of methane, a powerful pollutant known to leak from oil and gas equipment.
The move by Shell is a glimpse into the future and demonstrates growing market interest in smart, sensor-based methane detection technology. Shell's project joins a similar field test already underway in Texas, operated by the Norwegian producer Statoil, and a California utility pilot run by Pacific Gas and Electric Company.
Each of these deployments is promising, but the ultimate test will be broad-scale adoption of innovations that generate actual methane reductions.
For industry, there is an incentive to move ahead. An estimated $30 billion of natural gas (which is largely methane) is wasted every year due to leaks and flaring from oil and gas operations worldwide. In addition, roughly 25 percent of global warming is driven by methane. Oil and gas methane emissions also contain chemicals that adversely affect public health.
For these reasons, methane is a problem that has caught the attention of regulators, investors and consumers alike. Advancing new technologies to enable the oil and gas industry to tackle this challenge more efficiently is key, even as companies use established tools to manage emissions now.
Collaborations Spark Methane Innovation
When you bring the right people to the table, innovative solutions will follow. Behind the Shell, Statoil and PG&E demonstration projects is a collaborative initiative, the Methane Detectors Challenge, begun by the Environmental Defense Fund four years ago. The project united eight oil and gas companies, R&D experts, and technology innovators in an effort to accelerate the development of next-generation methane detectors.
The formation of this project was motivated by a key insight: new technology to manage emissions needs to be created and deployed faster than ever. The Methane Detectors Challenge offers a unique resource to innovators – access to real facilities and collaboration with potential customers – which is essential to help entrepreneurs understand the market, demonstrate demand, and ultimately achieve economies of scale.
Both the Statoil and Shell pilots are using a solar-powered laser, created by Colorado-based Quanta3. The technology uses the Internet to provide real-time data analytics to wellsite managers via mobile devices or web portals.
Continuous Visibility, Faster Response
The oil and gas industry has a lot to gain from smart methane sensors that can prevent the loss of valuable product and reduce pollution.
Imagine a future where continuous leak detection systems allow operators to digitally monitor methane emissions occurring across thousands of sites. It's a game-changer on the horizon. The burgeoning field of continuous methane monitoring offers a range of possibilities – including technologies capable of identifying emission spikes in real-time, allowing operators to cut mitigation time from months to days. Over time, smart sensors on wells may even help predict and prevent leaks and malfunctions before they occur.
Smart Methane Sensors Triggering New Market
The methane-sensing laser deployed by Shell and Statoil is one of many technologies in the emerging methane mitigation industry. In North America alone, more than 130 companies provide low-cost methane management technologies and services to oil and gas customers – a number likely to expand as innovators innovate, pollution requirements tighten, and producers increasingly appreciate the urgency of dealing with methane to maintain their social license to operate.
Smart automation technologies are already being used across the oil and gas industry to improve operating and field efficiencies. Continuous methane detection technology is the next logical step, which has the potential to provide significant economic, environmental and societal benefits.
The Shell pilot is a milestone to celebrate and we recognize the company for its early leadership. Now, we need governments and industry to show the determination needed to meet the methane challenge head-on. Sustained leadership is a prerequisite. But the keys to solving this problem are smart policies that incentivize ongoing innovation, and clear methane reduction goals—supported by technologies like continuous monitoring.
Image source: Shell/Ian Jackson