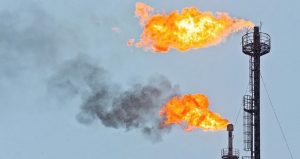 This post was originally published in The Dallas Morning News
After months of promising talk about curbing the oil and gas industry's wasteful and polluting flaring habit, the Texas Railroad Commission unveiled a plan that does little to fix the problem. Despite calls from mineral owners, the public and even some in the industry itself to end routine flaring, the commission instead embraced largely empty measures advanced by an oil and gas trade group.
Flaring, setting fire to natural gas produced as an oil byproduct, is a colossal waste of resources and releases both carbon dioxide and methane into the atmosphere. In recent years, the Railroad Commission has served as little more than a rubber stamp for oil and gas flaring in Texas. Since 2013, operators have obtained 35,000 flaring permits without a single denial.