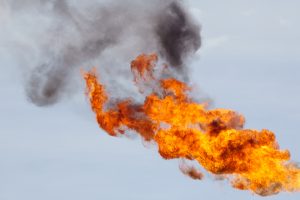 There is broad and growing agreement that the practice of routinely flaring natural gas in Texas must quickly come to an end. The reason for this is obvious. Setting fire to natural gas produced at oil wells is a significant waste of resources and releases vast amounts of carbon dioxide, methane and other harmful pollution into the atmosphere.
That's why EDF and other environmental groups, investors, elected officials, communities and even some oil and gas companies are calling on the Texas Railroad Commission to end the practice as soon as possible.
What is Routine Flaring?
Sometimes discussions about routine flaring get bogged down in details, loopholes and special circumstances. But at its core, routine flaring and the need to end it are pretty simple.
Routine flaring occurs when an operator is producing oil (or gas condensates) from a well without a use or destination for the associated natural gas that is produced.