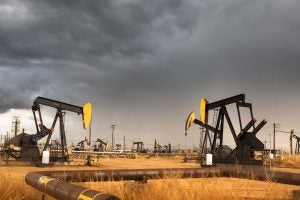 This piece originally appeared as an op-ed in the Midland Reporter-Telegram
The West Texas Permian oilfield is poised for rapid development in the next decade; the Energy Information Administration projects oil production in the Permian could grow 60 percent by the year 2030. But oil wells in Texas' Permian Basin don't just pump oil, they also produce large amounts of natural gas – which many companies aren't equipped to handle.
That is posing a problem for Texas, as producers run out of capacity to move associated gas to market. Without reasonable action from the state's oil and gas regulator, the Texas Railroad Commission (RRC), producers could resort to simply burning away excess gas – something we've seen in other oil fields where gas is not the primary production target.
This process, also known as flaring, is a recipe for widespread waste and pollution.