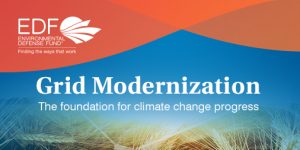 Everyone has a role to play in fighting climate change. Farmers can use new methods to rotate their crops that keep more carbon safely in the ground. Consumers can act with their wallets – buying goods and services that produce less carbon than competitors. Our elected officials, of course, have a lot of influence in setting the narrative and enabling support for climate progress.
But around the country, in municipal buildings, state offices, and corporate headquarters, separate groups of people are busy designing and implementing changes that could have the biggest impact of all: a better, smarter, more modern grid.
Improving our electricity system could be the single largest climate fighting opportunity we have. But it's not as simple as just putting solar panels on rooftops. Our grid was built over a century ago by different companies, cities, and co-ops. Pieces of it are owned and run by a dizzying web of stakeholders. Even if we could snap our fingers and spur all of these pieces to action, each player would manifest different versions of a "modern grid."
Environmental Defense Fund (EDF) thus released a guide titled, "Grid Modernization: The foundation for climate change progress" [PDF], which outlines the six key categories that make up a sustainable grid modernization strategy. All of them are connected, either physically or digitally, or by legislation, regulation, or management. Most importantly, they're connected by efficiency: If each of them is executed well, the whole grid modernization process will yield the best, most reliable, most affordable, and cleanest electricity system.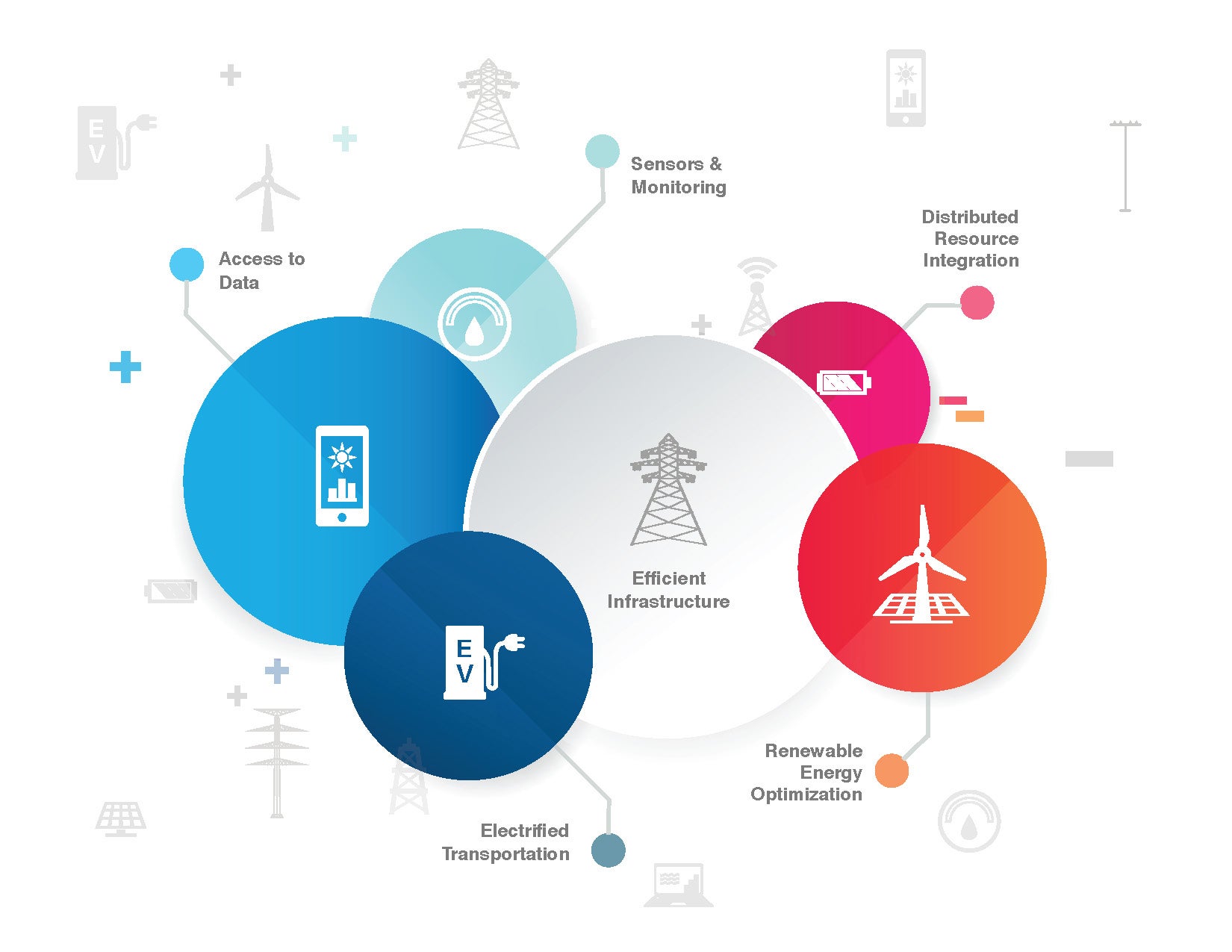 [Tweet "A roadmap for a clean, modern grid – The 6 areas that should guide our efforts"]
Sensing and monitoring for enhanced system awareness: Technology has already significantly increased the grid's efficiency, and future advances hold remarkable promise to make it even cleaner, cheaper, and more reliable. Advanced sensors throughout our energy system make outages easier to identify and help utilities respond faster to disasters, from wildfires to hurricanes.
Intelligent integration of diverse distributed resources: Residential rooftop solar is booming and large, utility-scale solar projects are increasing, too. How this new, clean, and distributed resource is integrated into the grid will not only determine how efficiently it works, but also how satisfied customers will be with their investments. And solar isn't the only new resource grid operators are managing. Some software solutions, like demand response services, can provide virtual energy by quickly adjusting demand in response to supply.
Maximizing the role of renewable energy: Yesterday's grid was dirtier, but it sure was simpler. Technologies like wind, solar and storage (batteries) are becoming more and more affordable, but they need to be managed differently than coal or gas power plants. This will require new infrastructure, policies, and even market structures that value the benefits they bring to the system.
Electrification of transportation systems: Transportation is the largest contributor to our carbon budget. The electrification of America's automobile fleet could result in significant carbon reductions if the transition is managed correctly. This includes using more renewable energy to charge cars. But it also includes new charging infrastructure and pricing structures for customers that incentivize charging when it is powered by clean resources.
Access to actionable energy data: When it comes to the energy revolution, customers need to be included. And in today's digital world that means they need secure and simple access to their energy data and the ability to share it with companies that can help them maximize their energy dollars. Luckily, there are models out there that show how to open access to this critical information while keeping customer privacy protected.
Efficient transmission and distribution management: The less energy lost on its way to customers, the less energy has to be generated in the first place. And the more we ask of our grid, the better the transmission and distribution system needs to be. Our energy system is aging, and billions of dollars have already been earmarked for scheduled improvements and maintenance. These efforts should be planned in conjunction with these other critical areas to leverage private and public investments.
All together now
The most important message of this guide is that there's no "most important" section. Each of these six categories is critical – we need grid managers, utility executives, regulators, and other stakeholders to take this broad view of the modern grid to make progress on climate.