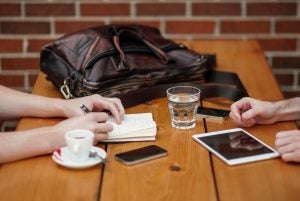 Better Data, Better Lives.
That was the theme of the second World Statistics Day celebrated two years ago on October 20th, 2015. The holiday was designed for celebration every five years, but in light of recent attacks on climate science, it is critical to showcase the value of clean energy data now, more than ever.
So, why is clean energy data important? Why do we need it? As a data analyst, I expect to answer or debate questions about the significance, trends, and use of data. But I don't usually expect questioning why data should exist in the first place.
Upon reflection, however, I'd say the simplest response is this: We need clean energy data to progress economically, socially, and technologically.
From a family trying to save money on their electricity bill to the global community collaborating on a cleaner, more renewable future, energy data can unlock an unending list of benefits by facilitating the design of effective policies, empowering people and businesses with information, and spurring energy innovation. Here are a just a few of those benefits.
[Tweet "Why better energy data equals better lives – Now more than ever"]
Effective policies
Good policy solves problems, and good policy is built on clear, transparent, and accessible data.
These days, energy data seem to be used more often defensively, to critically evaluate energy policy (or lack thereof). For example, data show clean energy doesn't cause reliability problems for the electric grid (in fact, clean energy may actually boost the grid). So, when Energy Secretary Rick Perry ignores existing evidence and instead issues a bailout for uneconomic coal plants by claiming coal is necessary for reliability, data can help hold him accountable and inform American taxpayers about the multi-billion dollars such a move would cost them.
Similarly, data expose dangers, like the devastating impact a potential solar tariff would have on the future of the solar energy industry. Data show that a tariff would make large commercial solar projects less cost-competitive and decrease demand long-term, and such a move by the Trump administration would put up to 100,000 American solar jobs at risk. 
Good policy solves problems, and good policy is built on clear, transparent, and accessible data. 
But data can also be employed proactively, to design policy for a cleaner, more efficient, and customer-centric energy future. In New York, data are informing new policies that fairly compensate distributed energy resources, like solar, storage, and energy efficiency. Data are also being used by regulators across the country to reward utilities for designing new electricity rates that integrate and optimize those resources. Furthermore, data help prove that markets exist for clean energy solutions, like electric vehicles.
Empowering consumers
On a more micro-level, smart meters and customer access to their own usage data allows them to understand where, when, and how they use energy. For example, time-of-use electricity pricing shows customers when energy is cheapest and cleanest throughout the day.
A 2016 report from the Mission: Data Initiative shows how customers can realize 6-18 percent energy savings when they have easy access to their electricity data. But user data can also empower people and businesses to change their behavior or find tech solutions for other reasons, as well, like doing their part for a more sustainable future.
States like Illinois have been on the forefront of empowering customers and entrepreneurs with easy, secure, and meaningful access to energy data for years. In fact, Environmental Defense Fund (EDF) and the Citizens Utility Board developed the Open Data Access Framework, which is a regulatory framework for protecting, sharing, and licensing anonymized energy data. The framework also aims to encourage the development of energy-saving products and services.
Driving innovation
The natural result of the needs data reveal are the solutions to address them. Data catalyze and drive innovation, technology, and solutions that help us be smarter about energy use.
Data catalyze and drive innovation, technology, and solutions that help us be smarter about energy use.
Some of these data-driven solutions are tangible, like smart thermostats and appliances that help users optimize electricity use. In the U.S., EDF is working with a tech startup called WattTime that tracks the real-time carbon intensity of electricity produced in different grids across the country. The goal is to better understand the positive environmental impacts of solutions that encourage people to use electricity at cleaner times of the day or reward customers for saving energy, like demand response (during times of peak energy use, pre-approved appliances like swimming pool pumps, defrosters and water heaters automatically turn off, and thermostats can temporarily adjust to pre-approved temperatures).
Other solutions enabled by clean energy data are more "behind the scenes." An interesting and recent innovation, resulting from collaboration between EDF, National Grid, Sandbag, and World Wildlife Federation, is the UK's Green Energy Forecast tool. It combines energy and weather data for software designers to build mobile apps that will eventually show consumers the real-world impact of their electricity use on a particular day.
And yet other data-driven solutions are a bit of both, like the Smart Building Operations Pilot that was recently developed by EDF, ComEd, and the Accelerate Group. The pilot connects 10 buildings in Chicago with real time energy-use and performance data to raise awareness and foster smarter energy management decisions by building operators.
It's October 20th, 2017. Just 15 days ago, data showing the electricity and water needs in Puerto Rico after Hurricane Maria were deleted from the federal emergency management website. Officially, we are three years out from the next World Statistics Day. I am hopeful that by then our focus will be on utilizing data for good rather than fighting for its existence, so we can continue finding solutions to the most pressing needs of people and the planet.