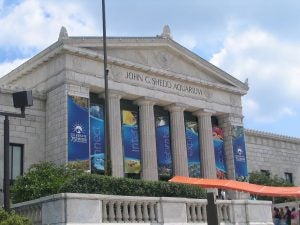 Over the past few years, Chicago has established itself as a leader in energy-efficient buildings.
The city's landmark energy benchmarking program, for which properties measure and report on their energy use, has already saved Chicago over $17 million, while supporting high-paying jobs and healthier air. Relatedly, for the second year in a row, Chicago had the highest percentage of buildings with LEED certification (the most widely-used green building rating system in the world).
Industry pioneers have worked hard to make each building's equipment as efficient as possible. The next opportunity is to work with those innovators to determine, how do we get the teams that use the equipment to make more energy-efficient decisions every day?
Environmental Defense Fund (EDF), in partnership with local utility ComEd and the Accelerate Group, is building on Chicago's leadership to find a solution by launching the Smart Building Operations Pilot. An innovative program that uses real-time energy data to incentivize energy-efficient choices, the pilot aims to inform the day-to-day decisions of equipment operators at 10 large Chicago buildings.
How the pilot works
The world of energy-efficiency analytics is exciting right now. Smart meters and sub-meters are measuring building energy use in detail and real time. Unheard of even five years ago, these new capabilities enable building managers and engineers to control energy-use with unprecedented precision.
[Tweet "Pilot program will use data to transform the efficiency of Chicago buildings"]
The Smart Building Operations Pilot will leverage these developments to help buildings use energy more efficiently. We'll find out whether the combination of information, interpretation, and motivation results in large building operators consistently making smarter energy choices:
Information: The building will collect and display energy-use data in real time (or near‐real time), providing direct feedback to a building operator on the energy impact of their actions.
Interpretation: The building will calculate an energy-use baseline, against which performance will be tracked every half hour, daily, and monthly. To raise awareness, building operators will receive alerts when energy use exceeds or is expected to exceed the baseline.
Motivation: The program will provide an achievable and meaningful incentive to improve. ComEd will provide up to $5000 up-front to cover hard costs and $0.05 for each kilowatt hour saved compared to the building's baseline.
This three-pronged approach will empower participants to know how their decisions are affecting energy use in real‐time and easily track those impacts, while providing financial rewards for hitting and exceeding targets.
Program takes off
The technology is in place (after getting a few kinks sorted out), and 10 Chicago buildings are beginning to receive their energy data in real time – with the baseline interpretations to help them understand it. These buildings include the historic Shedd Aquarium and 77 West Wacker, which previously worked with the EDF Climate Corps program to optimize energy use and save nearly $100,000.
Building operators are logging all activities that lead to energy savings. Eventually, these records will be reviewed to determine which behavioral energy conservation measures rise to the top as the most effective. From there, the data will be anonymized and used to create best practices for the next round of participants or even other buildings outside the program.
Eventually, these records will be reviewed to determine which behavioral energy conservation measures rise to the top as the most effective.
Improving building efficiency can help cut global CO2 emissions from buildings by 83 percent below business-as-usual by 2050, according to the World Resources Institute, and Chicago's groundbreaking work can help us get there. Between the city's benchmarking program and ComEd's progressive energy efficiency programs, which have saved customers over $2.5 billion, Chicago is already cutting harmful pollution and saving businesses money through efficiency. EDF is excited to partner with the 10 properties in the Smart Building Operations Pilot to explore the next stage of energy management, and continue to support Chicago's position as a green building leader.