This commentary originally appeared on the EDF Climate Corps Blog.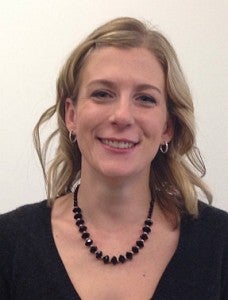 Following the lead of mayors and governors across the country, last month the President announced energy as a priority for the year. By focusing on energy management, organizations are contributing to the transformation of energy use in the country, saving billions in energy costs and cutting greenhouse gas emissions.
Mayor Rahm Emanuel's Retrofit Chicago initiative, aimed at reducing participating buildings energy use in the city by 20 percent within the next five years, is a compelling example of this. For this reason, EDF Climate Corps, an innovative summer fellowship program that places specially trained graduate students in organizations to save energy and related costs, is working to recruit organizations in Chicago this month.
To ramp up energy savings in the area, EDF Climate Corps has already signed on AT&T, McDonald's Corporation, Shorenstein Properties and Jones Lang LaSalle. Each summer, EDF Climate Corps fellows evaluate organizations for energy savings opportunities with many of them uncovering stakeholder engagement as a key savings opportunity.
After 400 EDF Climate Corps engagements, the program has found that there are three key constituencies to tap into for energy management:
Executive Leadership – EDF's Virtuous Cycle of Strategic Energy Management framework notes that executive leadership teams have significant influence when it comes to an organization's energy performance. Ambitious goal setting is one way executive leaders can advance green initiatives. For example, Cummins, Inc., a global power leader that designs, manufactures, distributes and services engines and related technologies, set intensity goals for energy and greenhouse gas emissions. To help reach their 2015 goals, Cummins brought in two EDF Climate Corps fellows in 2012 to develop strategic energy efficiency initiatives for its new and existing facilities. By auditing the company's forty U.S. facilities, the EDF Climate Corps fellow developed recommendations that could potentially help Cummins reach its 2015 goals, save more than $5 million in annual net-operating costs and eliminate 51,000 metric tons of carbon dioxide emissions.
Employees– When it comes to energy efficiency, employee engagement is an organization's greatest resource. By empowering employees at all levels with knowledge and responsibility surrounding the organization's energy use, positive behavior changes can produce sustainable work environments and communities. McDonald's Corporation, for example, worked with EDF Climate Corps in 2011 to uncover strategies to engage about 700,000 employees at the company's 14,000 U.S. restaurants. As a result, the fellow produced and distributed an employee education video that has the potential to reduce the average U.S. McDonald's restaurant energy consumption by up to 10 percent.
Local communities and utilities – Thanks to the leadership of politicians and grassroots organizations, more cities and communities are offering incentives and solutions to decrease energy use and greenhouse gas emissions. For example, Property Assessed Clean Energy (PACE) financing programs and legislation like California's Global Warming Solutions Act (also called AB 32) are compelling organizations to evaluate the energy performance of their facilities. In Sacramento last summer, an EDF Climate Corps fellow joined Mayor Kevin Johnson to launch the nation's largest PACE project and worked with the nonprofit Greenwise Joint Venture to identify three strategies to advance the program. Building certifications and even utility companies all offer organizations a way to improve energy performance. In fact, the EDF Climate Corps program has found that demand response management and other energy market opportunities are surfacing from utilities nationwide.
Working with these three distinct groups can drive energy management practices forward at almost any organization. If a majority of buildings in Chicago actively engaged these groups around energy management – the city has the opportunity to exceed Mayor Emanuel's energy reduction goals.
As the nation works to meet the President's "Better Building Challenge," now is the time for leaders to prioritize energy management, and EDF Climate Corps is a hands-on, cost-effective way for companies to reach their goals.
Learn more about the energy assets available through EDF Climate Corps before the 2014 application deadline of February 21, 2014.
What is the next step your organization will take to improve energy performance?