By Ben Ratner and Sean Wright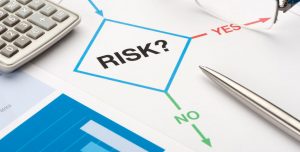 In the same week Apple raised $1 billion through green bonds to invest in clean energy, and Amazon put solar panels on a million square foot processing facility, the Trump administration – at the urging of the worst elements in the oil and gas industry –proposed a two-year delay of sensible rules that would limit emissions of methane and other air pollutants. While a federal court since struck down a previous 90-day delay as unlawful, the two-year delay is still subject to public comment, and many expect the administration's attacks on methane safeguards to continue through other means.
Natural gas, which is mostly methane, has been put forward as a cleaner alternative to other fossil fuels and as an energy resource that can play a key role in the transition to a lower-carbon future. But now more than ever, that proposition is called into serious question.
How will natural gas compete in a changing world?
Every year, oil and gas operations around the country emit some 8-10 million metric tons of methane into the air. Methane is a highly potent greenhouse gas, responsible for about a quarter of the climate warming we're experiencing today – and those emissions come mingled with a host of other smog-forming and carcinogenic pollutants. Read More »