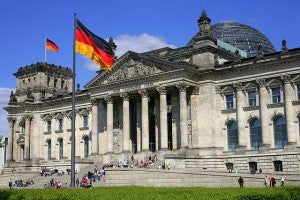 Conceptualizing a policy as broad and ambitious as Energiewende – Germany's goal to transition nearly 100 percent of its electricity supply to renewable energy by 2050 – is one thing. Implementing it is another thing entirely.
For this, 'good governance' is required – or as the Hertie School defines it: "an effective, efficient, and reliable set of legitimate institutions and actors engaged in a process of dealing with a matter of public concern."
Energiewende's implementation presents significant governance challenges. It is a public matter that requires cooperation and coordination from various public and private actors, as well as top-down decision-making. It also comprises diverse political levels and jurisdictions – global, European, federal, state, and municipal – as well as interest groups, cooperatives, alliances, banks, and individuals.
While Energiewende is very much a German policy designed for a German political context, there are still lessons the U.S. (and any country considering an energy transition for that matter) can learn from the challenges Germany has faced in developing a governance strategy to go where no one has gone before: overhauling the modern electricity system as we know it to make the German power grid more clean, efficient, resilient, and dynamic. Read More »