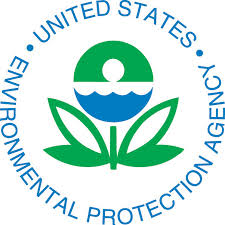 Recently released documents from the U.S. Environmental Protection Agency (EPA) suggest that President Trump's transition team considered — then decided against — dismissing EPA's Inspector General.
Myron Ebell, who headed the transition at EPA for then-President-Elect Trump, emailed an EPA career staffer on January 13, 2017 that the transition team, "want[ed] to retain the EPA's IG for the present."
Ebell wanted to relay the information to the Inspector General "without any formal communication." He went on to express a strong preference for delivering the message himself, rather than delegating to EPA career staff.
These documents were released under a Freedom of Information Act (FOIA) request.
Myron Ebell's stint leading the EPA transition was a brief departure from his usual job at the Competitive Enterprise Institute, where his polluter-funded work aims to slash health and environmental protections and spread climate denialism. It is currently unclear why he — or any member of the Trump transition team — needed to reach out to EPA's Inspector General for a conversation about job security.
Notably, Ebell's January 13, 2017 email message was expressly hedged, indicating only that the Inspector General would be retained "for the present."
For 30 years, dismissing Inspectors General has not been a normal part of presidential transitions. Only President Reagan — the first President to assume office after Congress created Inspectors General — did so, and he partly backtracked under intense political pressure.
Now, the Trump Administration has taken worrying steps toward undermining the integrity of Inspectors General across the federal government.
Congress created the position of Inspector General at federal agencies in order to conduct audits and to prevent waste, fraud, and abuse.
The statute creating the position provides that Inspectors General:
[S]hall be appointed by the President, by and with the advice and consent of the Senate, without regard to political affiliation and solely on the basis of integrity and demonstrated ability in accounting, auditing, financial analysis, law, management analysis, public administration, or investigations. (emphasis added)
Congress has repeatedly emphasized the need for independent Inspectors General:
A 2010 amendment to the Inspector General Act required the President to provide Congress with advance notice and explanation before removing an Inspector General from office.
Congress further enhanced the role of Inspector General with the bipartisan Inspector General Empowerment Act of 2016.
Since assuming office in 2010, EPA's Inspector General has pursued investigations under both President Obama and President Trump.
Subjecting Inspectors General to political pressure utterly defies the Congressional objective of independent oversight at federal agencies. It sets the stage for corruption and puts taxpayer dollars at risk.
Myron Ebell's involvement in discussions about the EPA Inspector General's employment status raises two pressing questions:
Why was the EPA Inspector General's job status ever in doubt among the Trump transition team?
Why did Myron Ebell want to conceal his communication with the Inspector General?
The Trump Administration and Myron Ebell owe the public answers to these questions.