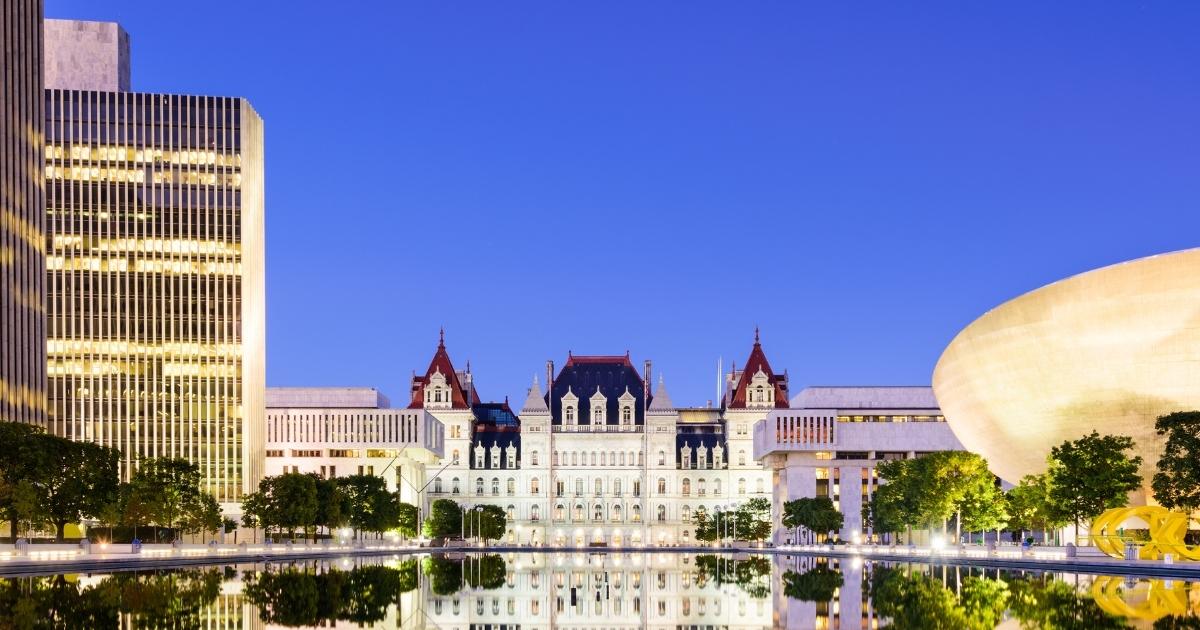 This blog was co-authored by Alex DeGolia, Director, U.S. Climate.
As Governor Hochul and her administration advance a major cap-and-invest program, a new EDF analysis on state emissions reveals how New York's progress stacks up against its climate goals.
New York has done more to move from pledges to policy than most states, but our analysis finds that the state is still projected to face an "emissions gap" in 2030 — the gap between where emissions are headed under existing policy and where New York needs to be to reach its targets. While New York is not alone in facing an emissions gap, the state stands out for the concerted actions New York policymakers are taking to close this gap.
After finalizing New York's climate plan late last year, Governor Hochul, state agency officials — led by the Department of Environmental Conservation (DEC) and NYS Energy Research and Development Authority (NYSERDA) — and New York legislators are diving in and actively working to implement the plan's recommendations. Notable among these is the development of a cap-and-invest program — a policy that can serve as a critical emissions backstop, offering maximum certainty that New York will reach its climate targets. Just as importantly, the Administration has expressed its commitment to put equity, job creation, and affordability at the center of the program — and it must deliver on this commitment as the program advances.
This is exactly the type of action that other states serious about reaching their climate goals should be taking.
Here's what to know about the analysis and New York's climate policy leadership.