Mercury pollution from coal-fired power plants is extremely dangerous — it causes brain damage in babies and is associated with heart disease and many other serious health issues.
Fortunately, mercury pollution has fallen significantly since EPA finalized the Mercury and Air Toxics Standards in 2012. However, despite the success of the standards in reducing pollution as a significantly lower than projected cost, many power plants continue to emit mercury and other dangerous air pollutants in large quantities. That means stronger safeguards are needed to protect the health of Americans across the country.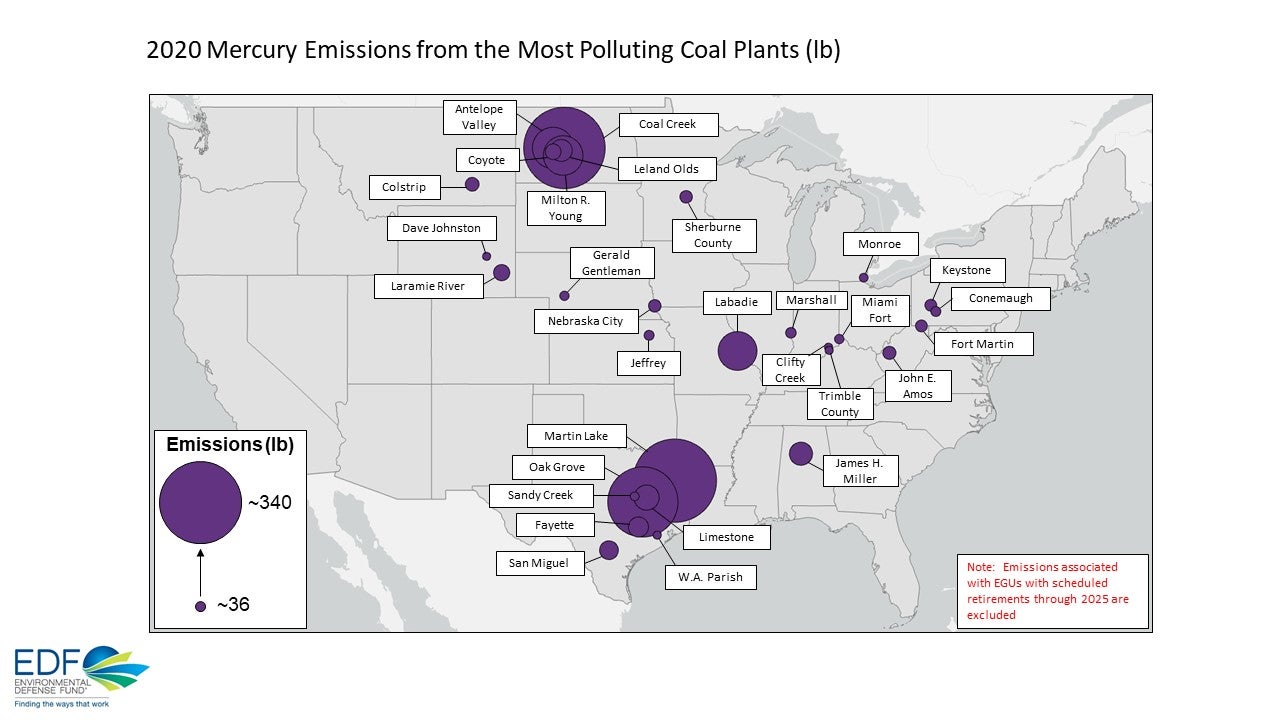 The top 30 power plants for mercury pollution
Coal-fired power plants continue to be the largest source of mercury pollution in the United States, accounting for approximately 8,800 pounds of mercury emissions in 2017 alone. Mercury is emitted in the combustion process of coal and other fossil fuels. Coal has much higher mercury concentrations than other fossil fuels, which explains why coal-fired power plants often emit larger quantities of mercury pollution than do power plants that burn other fossil fuels.
Mercury pollution from coal plants is particularly severe in certain parts of the country. EDF just published the above map, based on estimates calculated using publicly available data from 2020. It shows the top 30 power plants emitting the highest amount of mercury pollution in the country.