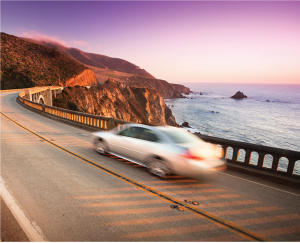 California just moved further down the road toward cleaner cars and vital air pollution reductions.
The state's Air Resources Board hosted a public workshop on the development of its Advanced Clean Cars II (ACC II) program last week, where it announced that it intends to propose multipollutant standards that will ensure all new cars sold in California are zero-emitting vehicles by 2035.
At the workshop, the Air Resources Board for the first time laid out a proposed trajectory for the ACC II program, charting a course for ensuring 60% of new vehicles sold in 2030 are zero-emitting and 100% of new vehicles sold by 2035 are zero-emitting.
The ACC II program will build from California's long history of advancing vehicle pollution reductions under Clean Air Act authority. If adopted, the draft standards described at the workshop will reduce health-harming pollution and climate emissions from new passenger vehicles beyond the 2025 model year and increase the number of zero-emission vehicles for sale. They will also reduce climate pollution, deliver jobs, save Californians' money, and – most important – save lives.