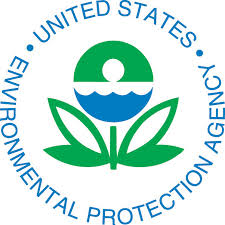 Public health experts, freight truck manufacturers and truck dealers sent a shared message to Environmental Protection Agency (EPA) Administrator Scott Pruitt at a recent public hearing – don't reopen a loophole for super-polluting glider trucks.
Glider trucks are new freight trucks that have used engines installed in them. Those older engines emit harmful soot and smog-causing pollutants at rates dramatically higher than trucks that comply with current emission standards.
Glider trucks, with their older engines, emit high levels of pollutants like cancer-causing diesel particulate, as well as oxides of nitrogen and particulate matter – which have been linked to severe human health impacts, including increased asthma attacks and exacerbation of heart disease.
Pruitt has proposed reopening a loophole in our national Clean Truck Standards that would allow glider trucks to pollute without restriction. This proposed rollback of common sense pollution limits is a slap in the face – not only to American families, who deserve clean air to breathe, but also to the heavy duty trucking industry, which has invested in cleaner technologies for years.
Freight truck leaders voice concerns about glider truck loophole
Volvo senior vice president Susan Alt testified at the public hearing that Pruitt's proposal "makes a mockery" of their responsible investments in pollution control equipment and clean technologies.
Representatives from the American Trucking Associations, the Engine Manufacturers Association, and the Heavy Duty Fuel Efficiency Leadership Group echoed concerns that the proposed rollback would undermine their investment decisions for the past decade, upend the level playing field the industry needs for the well-being of their businesses, and jeopardize the regulatory certainty upon which they rely.
Freight truck dealers underscored that they hire and employ skilled technicians — in communities all across the country — to service and maintain modern, cleaner engines. Their businesses, and their employees, will be at risk if the loophole for glider trucks is reopened.
Pruitt issued his proposal based on flawed, incomplete information
EPA estimated in 2016 that glider truck emissions were as much as 40 times higher than modern engines.
The agency recently undertook more emission testing to refine its data. But Pruitt issued his proposal to repeal the glider provisions before EPA's testing could be completed.
Instead, Pruitt's proposal highlights poorly supported assertions from Tennessee Tech University, which conducted testing on glider trucks that found much lower emissions of oxides of nitrogen and particulate matter than EPA's estimates.
Last week, EPA released its new, updated testing data, as well as a memo with further details about the Tennessee Tech findings that show flaws in the university's analysis. This new information confirms the serious threat to human health posed by glider trucks.
EPA's new test data suggests that the estimates it relied on before closing the glider truck in the first place may have been too conservative:
Under highway cruise conditions, [oxides of nitrogen] emissions from the glider vehicles were approximately 43 times as high, and [particulate matter] emissions were approximately 55 times as high as the conventionally manufactured tractors. (emphasis added)
EPA identified a number of deeply troubling flaws and biases in Tennessee Tech's methodology, facilities, and equipment used to generate their data. Most notably, Tennessee Tech's assertions that the tested glider trucks met EPA's 2010 emission standard for particulate matter and performed equally as well as modern trucks were not based on any actual measurement of the pollutant – just visible inspection, a practice abandoned decades ago as wholly inadequate for measuring particulate matter from diesel engines.
Equally alarming, as the Washington Post has reported, the EPA memo acknowledges that Tennessee Tech has a financial relationship with a major glider manufacturer – Fitzgerald Glider Kits – that is pushing for EPA to roll back the pollution protections for its product. The testing facility used by Tennessee Tech is owned by Fitzgerald.
Pruitt puts clean air at risk
These documents reinforce what has been clear since Pruitt took office – the Administrator is ignoring his agency's own science and expertise, and putting the health of American families at risk, with an onslaught of attacks against vital pollution protections – attacks that are endorsed by politically connected major polluters.
Diverse voices turned out in full force at the public hearing to rebuke the most recent example of this pattern of practice:
Terry Dotson of heavy-duty truck dealer Worldwide Equipment Inc. testified that his company could build glider kits, but chose not to because "we choose to do the right thing."
Blanca Iris Verduzco, on behalf of East Yard Communities for Environmental Justice, spoke as a resident of South East Los Angeles, an industrialized community exposed to a lot of freight transportation pollution. She urged EPA to protect her community from health dangers, and not to roll back protections.
John Calvin Doub with TMI Truck and Equipment expressed concern for his three grandchildren, and talked about the breathing difficulties caused by air pollution. He cautioned EPA that until you have witnessed a child having an asthma attack, you don't understand the full impacts of pollution from trucks.
EDF was represented at the hearing by Martha Roberts, Erin Murphy, Surbhi Sarang, and John Bullock. Their full testimonies are available here:
EPA is still accepting public comments on the proposed rollback of safeguards against glider truck pollution. You can send your comments through January 5th.