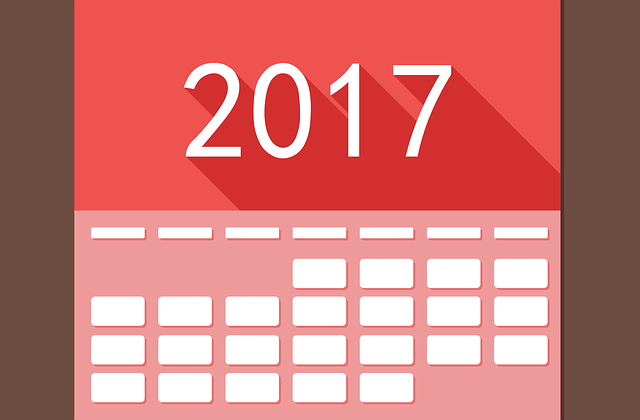 Special people, places, polluters, cronies, calendars, chemicals, quotes, numbers, and other mischief that was part of 2017's assault on environmental safeguards. Or, Who is Arthur A. Elkins, Jr.?
Six: Number of former EPA Administrators (Republicans and Democrats) who have publicly condemned Administrator Scott Pruitt's efforts to hollow out the EPA.
"Little Tidbits": What Donald Trump promised would be left of the EPA when he's done with it.  (He actually made this promise in 2016.)
Arthur A. Elkins, Jr.: EPA's Inspector General.  He's reviewing Pruitt's spending on charter planes and travel to Oklahoma, where Pruitt spent 43 of 92 days this spring.
$40,000: Amount spent for Pruitt to travel to Morocco to promote natural gas exports.
Calendar: What Scott Pruitt has filled up with meetings with polluter executives and lobbyists, who often get favorable decisions after seeing him.
"It's just a mystery as to how you can persuade him to not follow exactly what industry asks him to do." An EPA employee describing Pruitt at meetings with industry.
31%: The amount that Scott Pruitt and Donald Trump are trying to cut from the EPA budget—the most of any agency in government.
"Meat Ax": What former EPA Administrator William Ruckelshaus said that Scott Pruitt is swinging at public health and environmental protections.
Superfund Cleanups: Pruitt seeks 30% cuts in EPA Superfund efforts while simultaneously promising to prioritize them.
Indoor Radon Grant Program: Reduces radon in homes, schools and buildings.  Pruitt and Trump are seeking to eliminate it.
EPA's Office of Environmental Justice: Created to give everyone protections from environmental and health hazards.  Pruitt is seeking to eliminate it.
More than 60: Percent of Americans who would like to see the EPA's powers preserved or strengthened.
Paranoia: What might cause an EPA Administrator to keep a secret calendar, spend taxpayer money to sweep his offices for surveillance bugs, require employees to have an escort on his floor and not bring cell phones or take notes in his office, and install a $25,000 soundproof communications booth when EPA has one already.
Arthur A. Elkins, Jr.: EPA's Inspector General.  He's reviewing Pruitt's decision to spend more than $25,000 on a soundproof communications booth.
About one-third: Drop in number of EPA enforcement cases against suspected polluters under Pruitt.
39%: Reduction in civil penalties sought from polluters under Pruitt.
Michael Dourson: Industry "toxicologist-for-hire" forced to withdraw his nomination to run EPA's Chemical Safety office amid public pressure and bipartisan Congressional opposition.
Albert "Kell" Kelly: Senior Advisor to Pruitt.  Banker and baseball pal of Pruitt with no environmental experience—but barred from the financial industry by the FDIC.
William Wehrum: Assistant Administrator, Office of Air and Radiation.  Sued EPA to tear down clear air and climate protections at least 31 times in the last decade.
Industry insiders who have spent decades fighting to block environmental safeguards and undermine scientific findings: See Leadership, EPA.
EPA's Board of Scientific Counselors: Created to provide independent advice, it's now being purged to make room for climate deniers and industry-backed figures.
"The evidence is abundant of the dangerous political turn of an agency that is supposed to be guided by science." Former EPA chief Christie Todd Whitman.
Opposition Research: What Definers Public Affairs, a partisan firm hired by EPA to monitor media, conducted on EPA employees who might be "resistance" figures.
Arthur A. Elkins, Jr.: EPA's Inspector General.  He's been asked to investigate the EPA's no-bid hiring of Definers Public Affairs.
Five: Number of major air safeguards being weakened or eliminated by the EPA: Clean Cars, Oil and gas methane pollution, Mercury and Air Toxics, Smog and Clean Power Plan.
Climate Change: Global rise in temperatures, fueled by uptick in carbon dioxide and other greenhouse gases, that is triggering more extreme climate events.
"Climate Change": Phrase being purged from EPA's website.
"Red-Blue Exercise": Method Pruitt wants to use to attack well-established scientific consensus on climate change.
Benzene: Dangerous carcinogen that leaked through Houston neighborhoods during Hurricane Harvey without EPA acknowledgement at the time or afterwards.
Arthur A. Elkins, Jr.: EPA's Inspector General.  He's reviewing EPA's performance during Hurricanes Harvey, Irma and Maria.
EPA Office of Public Affairs: Taxpayer-funded unit responsible for forcing reporters to file Freedom of Information Act requests for routine information, accusing them of stealing work from other outlets, and attacking them personally after they reported on Hurricane Harvey environmental threats that the EPA hadn't yet found.
Tar Creek, Oklahoma: Site of a health disaster where Scott Pruitt, as state attorney general, refused to prosecute or even release the state auditor's report.
Arthur A. Elkins, Jr.: EPA's Inspector General.  He's reviewing Pruitt's call for a mining group to lobby Trump on the Paris climate treaty, which could violate ethics rules.
"EPA has all the signs of an agency captured by industry."  Congressman Paul Tonko at Pruitt's first oversight hearing (a full 293 days after Pruitt took office).
Exodus: (1) Second Book of the Torah and the Bible. (2) Departure of more than 700 EPA employees since the 2016 election and the Pruitt assault on the EPA.
Smog, coal ash, lead, mercury, benzene, and carbon: Dangerous pollutants coming your way as Pruitt rolls back key environmental safeguards.
What we'll all be at more risk for: Brain damage, leukemia, asthma, lung cancer, heart disease, heart attacks, diabetes, bladder cancer and birth defects.
Washington's busiest person in 2018: Arthur A. Elkins, Jr., EPA's Inspector General.
You can find even more in our "EPA's Terrible 2017" wrap-up report.
Happy Holidays and a Safe and Healthy New Year from Your Friends at EDF!