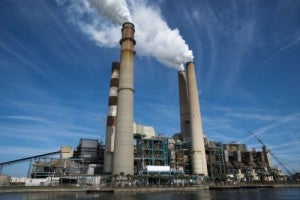 (EDF's John Bullock co-authored this post)
236 U.S. Mayors just added their voices to the growing chorus that opposes rolling back the Clean Power Plan.
The mayors represent more than 51 million Americans from 46 states, Washington D.C. and Puerto Rico.
They just sent a letter to Environmental Protection Agency Administrator Scott Pruitt saying:
"[W]e strongly oppose the repeal of the Clean Power Plan, which would put our citizens at risk and undermine our efforts to prepare for and protect against the worst impacts of climate change."
The Clean Power Plan establishes the first-ever nationwide limits on carbon pollution from power plants. It is the most significant measure to address climate change that our country has taken so far.
Pruitt is now trying to roll back the Clean Power Plan, which would be a huge retreat from EPA's duty to protect Americans from the increasingly urgent threat of climate change.
Repealing the Clean Power Plan would rob the public of its enormous public health benefits. The Clean Power Plan would prevent 3,600 premature deaths, 90,000 childhood asthma attacks, and 300,000 missed school and workdays every year once fully implemented.
The mayors' letter is just the latest example of the Clean Power Plan's broad popularity.
In a recent poll, almost 70 percent of Americans — including a majority in every Congressional district — supported setting strict limits on carbon dioxide produced by coal-fired power plants.
And, since Pruitt first proposed repealing the Clean Power Plan, other Americans – state leaders, public health groups, faith leaders, consumer representatives, and concerned citizens – have spoken out.
We've kept a list of quotes opposing the Clean Power Plan rollback, affirming a commitment to combating climate change, and supporting strong action to invest in clean energy solutions. You can read the full – and lengthy – list here.
Here are just a few of the comments from America's elected leaders:
It's not just elected officials. Here are some notable comments from other experts:
(This post was updated on 3/21/18)