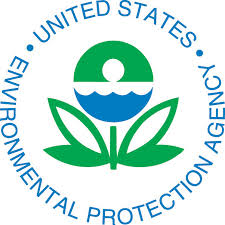 At EDF, we recently gained access to some newly-released emails that provide a troubling glimpse of the efforts to remove information about climate change from the U.S. Environmental Protection Agency's (EPA) website.
The emails were released under the Freedom of Information Act (FOIA), and center on EPA's website purge of April 2017. They indicate that Administrator Scott Pruitt personally directed efforts to prevent the public from accessing many climate-related EPA web pages.
Along with webpages about climate change and climate science, the purge removed the webpage about the Clean Power Plan — the most significant action that the U.S. has ever taken to address climate change. Gone was information about the Clean Power Plan's benefits – the lives it would save, the childhood asthma attacks it would prevent, and the way it would bolster America's overall strategy for combating climate change. Also gone were supporting materials, including EPA's legal memorandum accompanying the Clean Power Plan and an array of documents presenting the rule's technical underpinnings.
Instead, the URL for the Clean Power Plan redirected visitors to a page featuring President Trump's "Energy Independence" executive order.
Emails refer to Pruitt's personal involvement
In early April 2017, Lincoln Ferguson, a senior adviser to Pruitt, indicated that Pruitt directly ordered the website change.
Ferguson asked in an email:
"How close are we to launching this on the website? The Administrator would like it to go up ASAP. He also has several other changes that need to take place." (File 2, p. 23)
J.P. Freire, then serving as Pruitt's Associate Administrator for Public Affairs, responded:
"You can tell him we . . . are just finishing up." (File 2, p. 23)
Ferguson wrote back:
"Can it happen today?" (File 2, p. 26)
Ferguson quickly followed up to emphasize Pruitt's personal interest:
"Just asking because he is asking…" (File 2, p. 23)
Scrubbing all traces of the Clean Power Plan
J.P. Freire was emphatic that all Clean Power Plan references should link to the new page about Trump's executive order.
In a discussion about the new page, he wrote:
"This looks great, and should be on the page for the Clean Power Plan. Any reference to the Clean Power Plan, any link to it, should redirect here." (File 2, p. 23)
The emails also suggest EPA staff were directed to manipulate search results. Website visitors searching for information about the Clean Power Plan would be diverted to the page promoting Trump's executive order — instead of what they were actually looking for.
In one conversation, an EPA staff member stated:
"I've been asked about search results for the term 'Clean Power Plan.'"
A colleague responded:
"We can make the Energy Independence homepage a 'Best Bet' and thus the first result for Clean Power Plan for our EPA Search engine if you request it." (File 1, p. 84)
A separate conversation among EPA staff demonstrated just how determined J.P. Freire was to undermine access to the Clean Power Plan page. In that discussion, an EPA staff member recounted a discussion with a colleague about Clean Power Plan search results:
"[S]he said JP wanted to know if ALL of those pages could be redirected." (File 1, p. 298)
Keeping Americans in the dark, thwarting democratic processes
The website purge at EPA made it harder for the public to access vital information about climate change and public health. It also stymied the public's ability to engage in democratic processes.
We are currently in the midst of the public comment period on Pruitt's proposed repeal of the Clean Power Plan, but the website purge has obscured access to information about the rule's purpose and its tremendous benefits for public health and climate security – possibly impeding commenters.
The Environmental Data and Governance Initiative, which tracks changes to federal websites, has written:
"Anyone valuing the idea of democratic policymaking should demand that public Web resources relevant for regulations should remain readily accessible to the public."
The website purge reinforces serious concerns that Pruitt has predetermined that he will repeal the Clean Power Plan, and the current rulemaking process is a sham. Instead of listening to the public with an open mind, these emails suggest that Pruitt is personally and directly thwarting meaningful public participation.
The removed webpages are still accessible through various EPA archives, but the archives are a poor substitute. They don't show up in a search of the EPA website. They're harder to find with certain search engines, including Google. And they are no longer being updated, which is especially problematic for cutting-edge pages like EPA's overview of climate science.
The website purge fits Pruitt's troubling pattern of ruling EPA under a cloak of secrecy. That's no way to run an agency entrusted with protecting the public health and environment. As part of EDF's commitment to shining a light on EPA actions, we've made these records publicly available in their entirety. We encourage you to contact us if you would like to share observations about the records.