Sam Lovell, Project Manager.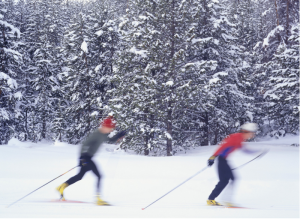 An idyllic afternoon gliding through fresh snow may seem as far removed as you can get from Washington, D.C. decision-making about toxic chemicals. However, as recently reported by Outside Magazine, there's an intriguing connection here that ought to give skiers, and the rest of us, some pause.
Last year, the Environmental Protection Agency (EPA) approved a new chemical for use in ski wax. Just a few months before, the agency had planned to deny the chemical market entry based on the concern, among others, that exposure could "waterproof the lungs" – causing severe, acute harm. Due to the abrupt reversal in EPA's decision, EDF began looking further into this case and made public records and Freedom of Information Act requests.
The intervening steps that resulted in this chemical getting the green light to market reveal serious problems in EPA's new chemicals program regarding transparency and industry influence.