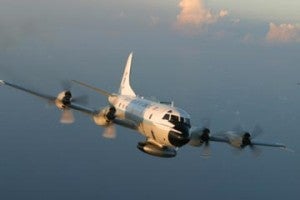 In the summer of 2013, researchers aboard a four-engine P-3 Orion aircraft – a variant of the plane used by the U.S. Navy to track submarines – flew over three of the nation's biggest shale gas regions, taking measurements that would allow them to estimate the amount of methane leaking from the production fields below.
The team from University of Colorado's Cooperative Institute for Research in Environmental Sciences (CIRES) and NOAA Earth System Research Laboratory published their findings this week in the Journal of Geophysical Research: Atmospheres, adding new depth to our understanding of methane leaks, but also underscoring important questions.
Comparing their readings to production figures for the region, they estimated a total leak rate of 0.18 to 2.8 percent, which is at the low end of the range of findings in other research. For some, this may be cause for celebration.
But don't pop the champagne corks just yet. Read More »