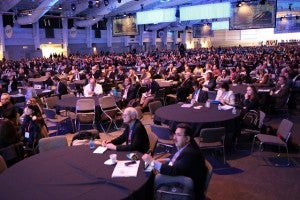 Each month, the Energy Exchange rounds up a list of top clean energy conferences around the country. Our list includes conferences at which experts from the EDF Clean Energy Program will be speaking, plus additional events that we think our readers may benefit from marking on their calendars.
Top clean energy conferences featuring EDF experts in July:
July 12-15:  NARUC Summer Committee Meetings (New York, NY)
Speaker: N. Jonathan Peress, Air Policy Director – Natural Gas
The NARUC Summer Committee Meetings are an opportunity to meet with utility regulators from every State in the U.S., along with federal and international officials. Meetings topics include the latest in regulatory trends and best practices within utility sectors, including electricity, natural gas, telecommunications, and water.