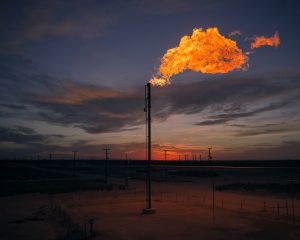 As investors take a hard look at the U.S. energy sector during this time of volatility, natural gas flaring is one of the most important and immediate risks to manage.
The eyesore of the oilfield, flaring natural gas destroys shareholder value and creates environmental, social and governance risk — exactly the kind of problem that an increasing number of asset managers, investment banks, and even private equity firms have promised to address.
Routine flaring is damaging the environment in several ways. In addition to the CO2 emissions from combusted gas, flares can release significant amounts of methane into the atmosphere. EDF's recent helicopter survey found that more than one in every 10 flares at oil and gas sites across the Permian Basin was either unlit — venting uncombusted methane straight to the atmosphere — or only partially burning the gas they were releasing. In fact, the survey suggests that flaring could be among the region's largest sources of fugitive methane and a troublesome contributor to local air pollution.