By Elizabeth Villedrouin, Communications Intern, Clean Energy and Kristen Moore, Research Intern, Clean Energy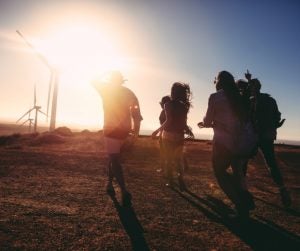 As interns at Environmental Defense Fund (EDF), we've been tapped as resident experts on surviving on college budgets, social media, and all things Millennial.  Research tells us Millennials are the largest living generation. So, as Clean Energy interns this summer, we've learned that gives us much power to change the game for the energy sector. But in unexpected ways.
As young people, we're working at EDF because we want to promote systemic, market-based solutions and new technologies that shift our country toward clean energy and away from our fossil fuel past (did someone say solar paint?).
We have high standards for our energy future, and our priorities differ from our parents' (for example, millennials tend to value careers [PDF] over religious life). And although we're the thriftiest generation, 64 percent of us are actually willing to pay more on our electric bill if it's generated by clean energy. Read More »