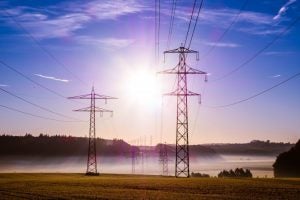 By Rama Zakaria
A new report by M.J. Bradley & Associates shows that coal-fired power plants are retiring primarily due to low natural gas prices and flattened demand, and that cleaner energy keeps our electric grid reliable.
The report estimates that coal plant closures caused less than 20 percent of the overall decline in coal generation over the past six years, and it affirms a recent Department of Energy (DOE) finding that the major driver behind U.S. coal plant closures is economics – namely, cheap natural gas. M.J. Bradley's report also shows that new clean tech may enable the grid to begin performing better than ever.
Major findings
The M.J Bradley report confirms conclusions by multiple studies that show these are the three main factors that caused coal to decline:
Increased competition from cheap natural gas – accounting for 49 percent of the decline,
Reduced demand for electricity – accounting for 26 percent, and
Increased growth in renewable energy – accounting for 18 percent.