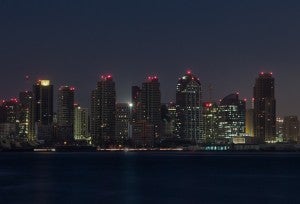 By Jayant Kairam and Timothy O'Connor. 
Adding insult to injury, Californians learned this spring that the disastrous four-month methane leak at the sprawling Aliso Canyon natural gas storage facility could result in a new problem: outages.
The failure at Southern California Gas Company's massive storage site exposed a critical weakness in the state's energy system. Densely populated Southern California is over-dependent on natural gas from a single provider.
As a result, a vast area stretching from San Diego in the south to Los Angeles and San Bernardino County in the east may face power and gas shortages during the hot summer and cold winter months, a recent report by a group of state regulatory agencies warned. Read More »