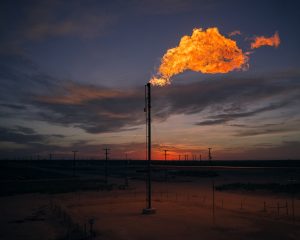 This piece originally appeared in the Houston Chronicle
The Texas Railroad Commission has a unique chance to save the state's oil and gas industry from one of its own worst habits — setting fire to over 100 billion cubic feet of natural gas each year, transforming a valuable asset into waste and pollution with zero benefit to anyone. Now, as commissioners eye production cuts in response to collapsing oil prices, they also have an opportunity to stem the profligate practice known as flaring.
The measure under consideration is called proration. Last used in the 1970s, it allows the commission to set a monthly production ceiling equal to market demand, with shares allocated among the state's producers based on a variety of factors. Often described as a way to raise prices by limiting supply, authority for proration actually comes from the commission's statutory obligation to prevent the waste of natural resources and protect property rights.
Flaring, of course, is the very definition of waste. Since 2013, operators in Texas have burned off roughly a trillion cubic feet of natural gas — enough to meet the yearly needs of every Texas home three times over. In 2019, Permian operators alone flared almost 300 billion cubic feet of gas, sending over a million dollars a day up in smoke.