How does 15 percent measure up?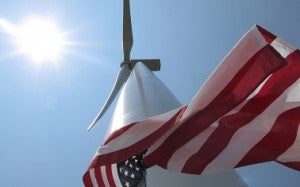 If you're talking about a baseball batting average, 15 percent puts you on the first fast and joyless train to Mudville. If you're talking about return on savings with today's interest rates, 15 percent has you laughing all the way to the bank.
If, however, you're talking about America's share of a $1.3 trillion global clean energy market, as Advanced Energy Economy recently reported, that 15-percent figure, while not too shabby, merits further consideration about how we got here – and where we should be heading.
Advanced energy market grew a whopping 14% 
Sure, the "advanced energy market" is a broad term, but that's because it's a broad market.