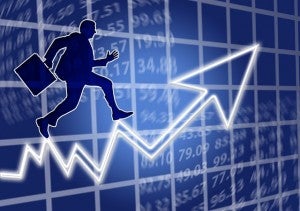 Citigroup Inc. recently pledged $100 billion for lending, investing, and facilitating deals related to sustainability, renewable energy,  and climate change mitigation. This is yet another sign that global capital markets are enormously interested in delivering capital into clean, renewable sources of energy. But you don't have to be Citigroup to invest in the clean energy future.
The industry's rapid growth presents an interesting diversity of  long-term opportunities for individuals like you and me who might be looking to make investments in a low carbon economy.
Fueled by an increased demand for solar and wind energy, clean energy investment last year beat expectations, rising 16 percent to $310 billion worldwide, according to Bloomberg New Energy Finance (BNEF). Fortunately, this robust growth is representative of a general upward trend in clean energy investment over the past decade.
Although the vast majority of this money is coming from governments, corporations, and private equity and venture capital firms, people of all income levels can consider whether it is right for them to add clean energy to their investment portfolios. And, you don't need millions in the bank to make these types of investments – any investor can consider whether to put their money to use  through the four financial instruments described below. Read More »