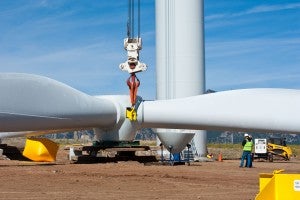 The U.S. economy is wonderfully dynamic. New businesses launch daily, creating jobs and providing tax revenues for schools and police. Innovative technologies are introduced, offering customers more choice and improved services. Sometimes, of course, those new firms and devices replace existing institutions and products.
Today's electricity industry is no exception. Technological advances are helping hundreds of new businesses deploy wind turbines and solar panels, build new natural-gas generators, and install monitors and controls that increase the efficiency of buildings and factories. At the same time, uneconomic and often dirty power plants are closing – within the past few years more than 10,000 megawatts of electric capacity in Ohio alone have closed or been announced to close.
Such closures can be good for customers, since they enjoy lower costs from the modern technologies. Closures can also be good for public health and the environment, since old units no longer spew mercury, carbon dioxide, and other harmful pollutants into the air.
Plant closures, however, also impact energy workers and their local communities. As the country's energy system transitions from coal to cleaner ways of making electricity, companies and policymakers should support and provide resources for those most affected – so everyone may benefit from the clean energy economy.