Tom Neltner, J.D., is Chemicals Policy Director
Safe drinking water largely depends on the integrity of the public water system and the vigilance of the state regulatory agency. The U.S. Environmental Protection Agency (EPA) sets the standards, conducts the research, and oversees the state regulatory agencies. As we saw in Flint, Michigan, these protections break down when the state regulatory agency fails to identify and address potential compliance issues. Criminal charges have been filed against both state and local officials.
The Flint tragedy prompted EPA to send letters in February 2016 to governors and state agencies reminding of them of their responsibilities under the Safe Drinking Water Act and asking for a meeting with each state to discuss concerns and a written response to key compliance challenges under the Lead and Copper Rule (LCR). EPA posted the state responses online.
The tap sampling required under the LCR is critical since it triggers treatment of the water for small and medium systems and public education and lead service line replacement for all systems if treatment is insufficient. Given this central role, the LCR requires water systems to take water samples from the taps of properties most likely to have lead. For small and medium systems, single family homes with lead service lines are a top priority.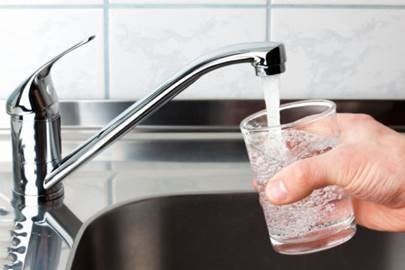 The sampling requirement is challenging since it depends on the cooperation of the resident to let the water stagnate in the lines for at least six hours and then take a first draw sample before anyone uses the water. Residents may need an incentive to cooperate, especially over many years.
A disturbing, three-part investigative report by WebMD and Georgia Health News provided insight into potential shortcomings by utilities that are likely to underestimate the levels. It also highlights Georgia's apparent failure to identify the problems. The investigators checked on changes in the sampling sites over the years and looked up the sampling locations to determine if they fit the criteria laid out in EPA's rule. It is an impressive deep dive into LCR compliance sampling issues.
Working from Georgia's March 2016 response to EPA's letter, the reporters reviewed the lead testing records for community water systems serving at least 10,000 people. Of these 105 community water systems:
58 (55%) tested some sites at lower risk for lead problems instead of focusing solely on those at highest risk. EPA's LCR allows these lower risk sites to be tested when all of the higher risk sites had been eliminated: an unlikely situation.
49 (46%) labelled some lower-risk sites as higher risk, giving the misleading appearance that they were following the law. The reporters could not find evidence that the state had identified the problems.
Some examples to illustrate the extent of the compliance issues:
The Northeast Georgia town of Demorest tested 30 addresses for lead in 2015. Only 10 were homes. Others included a hair salon, convenience stores, two doctors' offices, a fire house, metal fabricator, a well driller, the police department and City Hall. Commercial sites may only be tests if there are no high-risk homes.
The Southwest Georgia city of Albany tested seven businesses for lead but labeled them on test forms as single-family homes.
The Notla Water Authority tested a gas station, a marina boathouse, and a service garage owned by the Water Authority, but labeled them as private homes.
The report noted that EPA's Office of Inspector General (OIG) asked state officials to explain how they "ensure that the high-risk homes are sampled for lead," and about other challenges with lead sampling.
WebMD and Georgia Health News have provided us with critical information from this investigative report. Until there is a similar review in other states, it is difficult to say with confidence whether water systems in other states are also falling short of their regulatory obligations and whether state agencies are ensuring compliance.
One challenge faced by state drinking water programs is insufficient funding to effectively oversee the compliance of the LCR and other rules for 152,000 public water systems. In December 2013, the Association of State Drinking Water Administrators estimated that states collectively needed 60% more funding to have a basic program. To ensure that drinking water is safe, we need adequate funding of state programs and vigilance within communities water systems.