In recent years, flash floods have decimated homes, businesses and communities in southwest Virginia and families are still recovering and rebuilding from the damage. Research shows that investing in flood resilience saves at least $6 for every $1 spent pre-disaster, which is why it's so important to start planning for climate impacts now. 
While many localities are taking steps to plan for current and future climate impacts, many lower-resourced, small or rural communities need additional support from statewide planning initiatives, funding programs and technical assistance to address their flood risk. Virginia leaders must continue to build flood resilience through four big initiatives.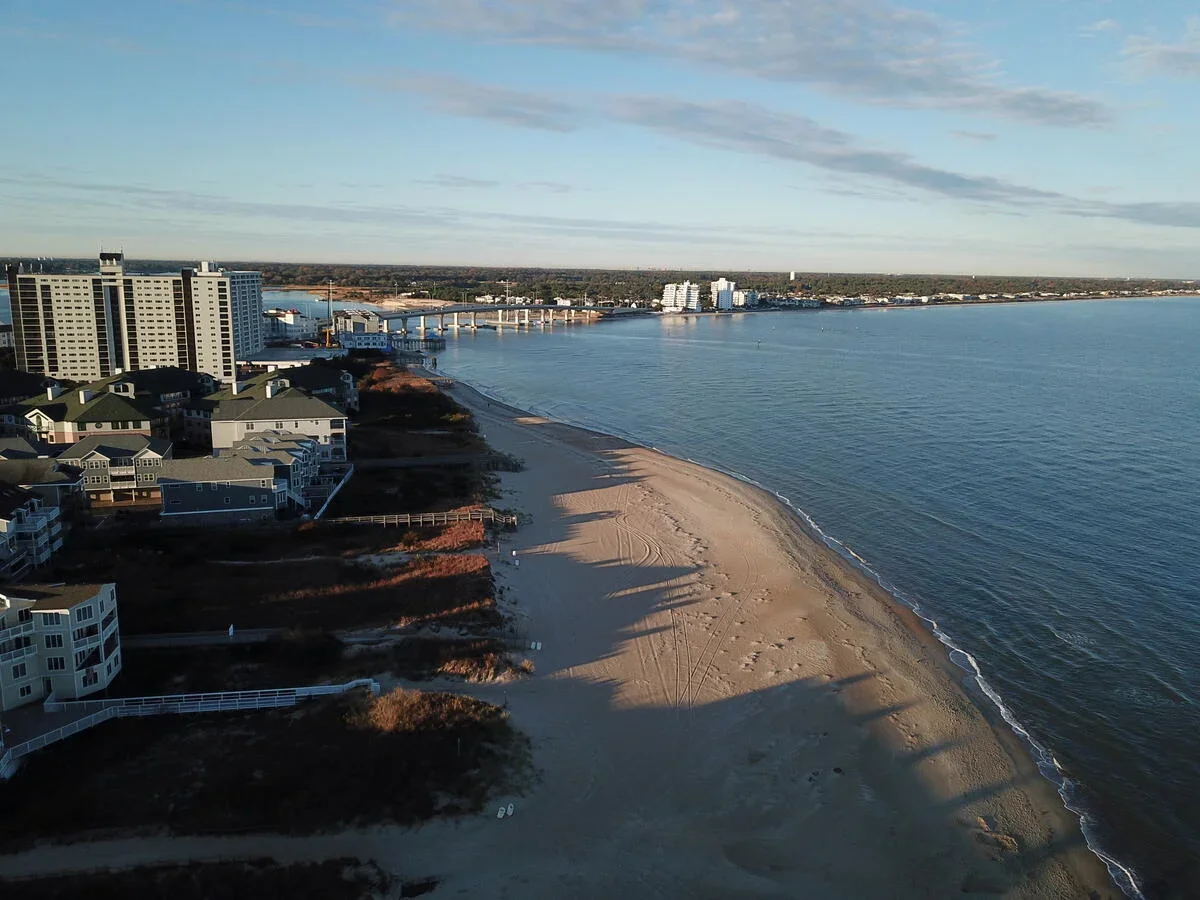 1. Collaborating across government to maximize resilience 
Historically, programs that increase resilience have been siloed within Virginia's agencies, even though flood resilience is a cross-sector issue – impacting health and public safety as well as economic, cultural, social and natural resources. With growing climate impacts, state agencies must have clear direction to collaborate and adapt their programs and services to respond to climate change effectively.  
To understand how best to design and implement effective resilience governance, a stakeholder working group convened over the last year to develop recommendations for Virginia. Key priorities include reorganizing the Chief Resilience Officer as a standalone position reporting directly to the governor, along with an office and at least six professional staff to enable alignment across different state agencies and support local capacity. These staff can help identify, apply for and share information about federal funding opportunities, data, resources and needs across agencies and provide technical assistance to communities in resilience planning initiatives.  
Enhancing coordination across government will improve Virginia's ability to address the diverse needs of climate-impacted communities and leverage financial resources to build more resilient communities and ecosystems. 
2. Planning for future flood risk 
Virginia is identifying current and future flood risk across the commonwealth. The first phase of Virginia's Coastal Resilience Master Plan, released in 2021, detailed the impacts of tidal and coastal flooding on Virginia's critical infrastructure, natural infrastructure and communities along the coast. Importantly, flood risk from rainfall and an interactive project database will be added next year. 
Because flooding is not limited to the coast, in 2022 Virginia's General Assembly directed the Department of Conservation & Recreation (DCR) to create a Flood Protection Master Plan to assess and plan for statewide flood risk. Work for this plan must accelerate to meet the 2026 deadline and will require substantial investments in data collection and modeling, as well as robust and regular engagement with flood-prone communities to accurately assess communities' risks, needs and potential solutions. 
 Moving forward, both state plans should prioritize projects and develop a pathway to implementation.  
3. Investing in local and regional resilience 
Virginia has participated in the Regional Greenhouse Gas Initiative (RGGI) since 2021. RGGI has generated over $730 million for flood resilience, low-income energy efficiency and weatherization improvements across the commonwealth, while driving down pollution. Nearly $100 million of that has already been deployed in communities across Virginia through the Community Flood Preparedness Fund (CFPF) and DCR is currently accepting applications for $85 million in grants and loans through November 12. These funds can be leveraged as local match for the generational federal grant opportunities available through 2027.
Local governments can also receive resilience funding through the new Resilient Virginia Revolving Fund (RVRF) a revolving loan program that can capitalize local resilience projects and leverage federal resources. The state budget, passed last month, allocated an additional $100 million for the RVRF; applications for the first funding cycle of $18.5 million are being accepted through December 12. It's important to note that the RVRF is another tool in the resilience toolkit, not a replacement for the CFPF – which has explicit low-income set-asides and prioritizes natural infrastructure alongside community-scale solutions. Additionally, CFPF grants serve as a critical catalyst for local governments that may not have the resources or capacity to manage a loan. 
Unfortunately, the Youngkin Administration is still attempting to illegally remove Virginia from RGGI, the only source of CFPF revenue, despite its popularity with voters across the commonwealth. To ensure Virginia  can continue funding resilience at the local, regional and statewide level, the General Assembly should appropriate at least $200 million biannually for the CFPF.  
4. Ensuring transparency and oversight of limited resilience funds 
DCR has committed to transparency standards for this year's CFPF and RVRF cycles that included soliciting public comment on guidance manuals, establishing an external review panel and publishing all applications and scores. At a minimum, these steps should be implemented and codified to ensure accountability and oversight of these key resources across administrations.  
Despite setbacks, Virginia is making progress in planning for a climate changed world – but we can't afford to lose momentum. Virginians need leaders at the local, state and federal levels to continue to drive investments in planning and implementation to get resilience projects in the ground before the next storm hits. Building resilience across the commonwealth will take an all-hands-on deck attitude, full transparency for Virginians and dedicated resources and staff to get the job done. 
Want to learn more about how Virginia can build flood resilience? Check out Our 2024 Common Agenda, the policy priorities of the 150+ organizations involved in the Virginia Conservation Network.