By: Namrita Kapur, Managing Director of the Corporate Partnership Program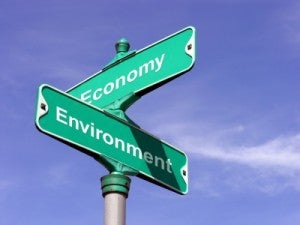 As noted in my last post on green bonds, there has been a recent dramatic growth in green bond issuance. Supply is responding to burgeoning demand. Quite simply, investors are snapping up these debt instruments that are linked to an environmental benefit. Three recent transactions highlight this seemingly insatiable appetite:
Massachusetts' sale of $350 million in green bonds in September attracted more than $1 billion in demand from retail investors and institutions. This — the state's second green bond issuance — will fund clean water, energy efficiency, open space protection, and river preservation projects.
The order book for the Nordic Investment Bank's $500 million green bond issue quickly climbed to $800 million, with more than a third of investors being new to NIB. This bond will funnel proceeds to climate-friendly projects in Nordic countries, such as renewables, energy efficiency, green transportation, and wastewater treatment.
In September, the World Bank tripled the size of its planned structured green bond to $30 million in response to investor demand, raising more than expected for climate projects, such as energy and forestry initiatives. Since its first green issuance in 2008, the World Bank reports raising more than $7 billion from 77 bonds in 17 currencies.