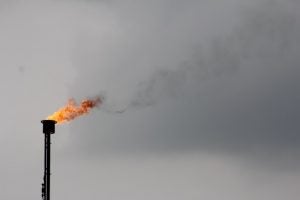 Once again, a trade group funded by the oil and gas industry is trying to distort the facts on the industry's pollution.
In a recent blog post, Texans for Natural Gas cherry picked government data in an attempt to argue against the need for policies that protect public health and the environment.
Posts like this – which take select pieces of data in order to make broad generalizations about industry's progress toward reducing pollution – often fail to tell the whole story about the harmful emissions that warm the planet, jeopardize public health, and result in the massive waste of U.S. energy resources.
When reading industry-sponsored pollution assessments, there are a few crucial things to keep in mind.