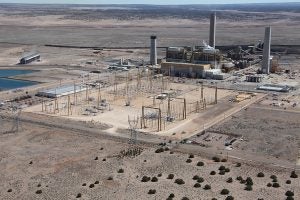 In Cape Town, South Africa, the countdown is on for Day Zero when water taps in the city of 4 million people are expected to run dry.
Yet, while this water crisis has been making headlines worldwide, nobody's talking about the connection between water and energy. In a rapidly changing climate, we should.
Cape Town may be the first major city staring down a water scarcity crisis, but it's not alone. One-quarter of the world's large cities, including at least two in the United States, are "water-stressed," a 2014 study found.
As it turns out, many of them also happen to rely on the world's thirstiest energy source: coal. Read More »