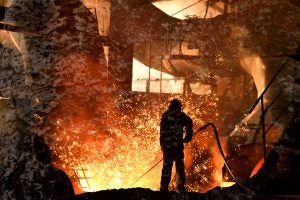 By Jake Hiller
The U.S. Infrastructure Investment and Jobs Act has set off a flurry of competition among states for a piece of the $8 billion in direct funding and tax credits the law provides for four "hydrogen hubs." Last week, Louisiana, Oklahoma and Arkansas announced a joint bid, and New Mexico said it will also join the fray.
The role proposed for hydrogen in the EU's climate transition plan lays the groundwork for a surge of investment there as well. China is in the race, too, with $20 billion in public funding already made available to projects.
A parallel rush to hydrogen is underway in the private sector. According to the Hydrogen Council and McKinsey, more than 350 large-scale projects worth $500 billion have already been announced, with hydrogen investments growing by roughly $1 billion per week. As Goldman Sachs recently wrote, "Policy, affordability and scalability seem to be converging to create unprecedented momentum for the clean hydrogen economy."
How can investors boost the potential of their hydrogen stakes?
Hydrogen has a number of strengths as an energy carrier and decarbonization pathway. Its ability to generate both heat and electricity, its high energy content relative to its weight and its potential for storage either as a liquid or a gas make it particularly attractive for hard-to-abate sectors such as steel, cement, shipping and aviation. Read More »