Today, the Interstate Oil and Gas Compact Commission and the Ground Water Protection Council published a new report entitled "Underground Gas Storage Regulatory Considerations: A Guide for State and Federal Regulatory Agencies." Like the title says, the report helps regulators make decisions that will ultimately make gas storage facilities across the country safer and more secure.
Gas storage reached many Americans' attention in the aftermath of the major leak at the Aliso Canyon Storage Facility, which forced thousands of families to evacuate their homes after a massive leak caused more than 100,000 tons of methane to escape into the air.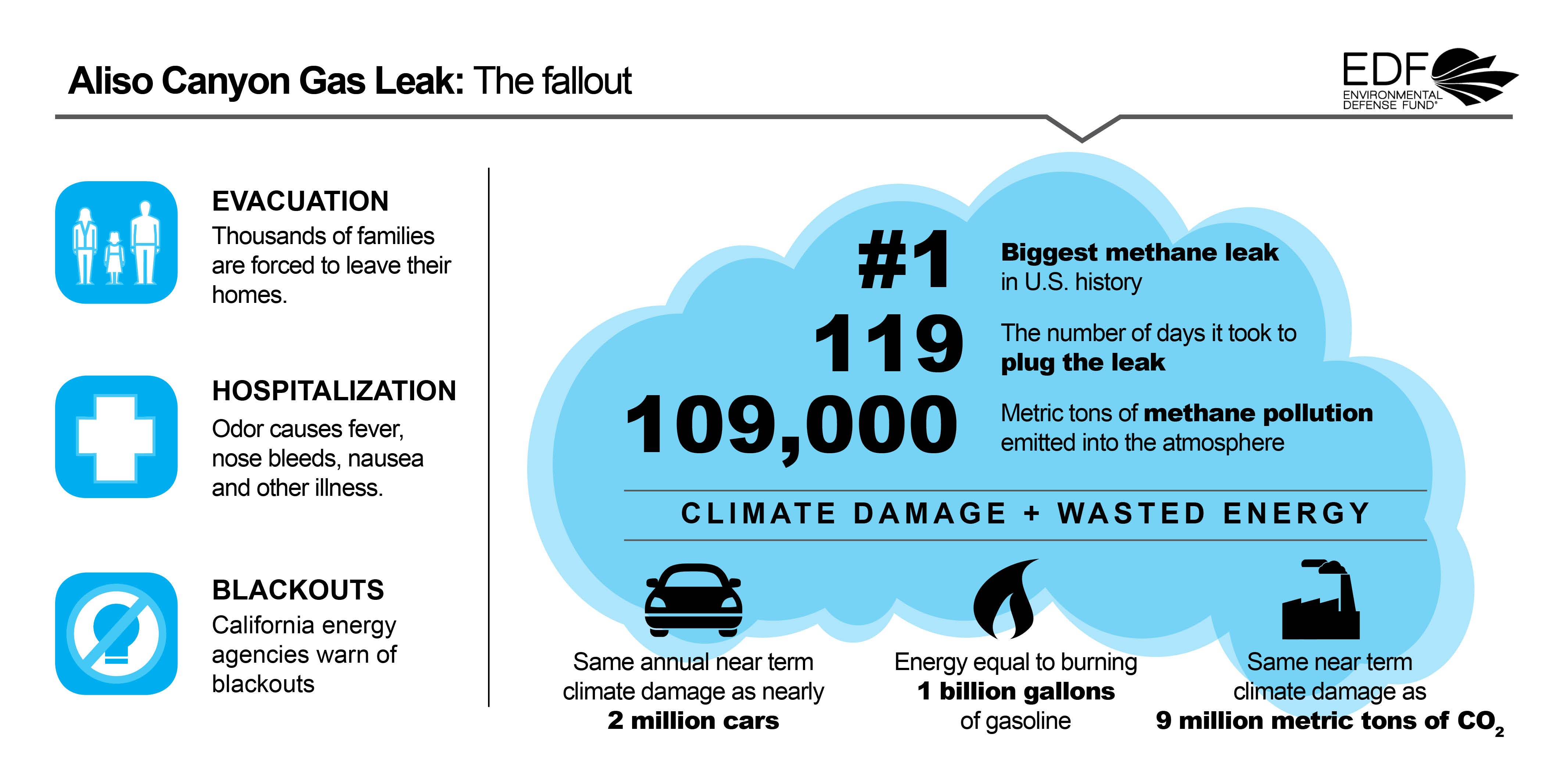 It came to light that the various protections for gas storage facilities were, in many cases, skimpy and outdated. With more than 400 gas storage facilities across the country, this not only threatens our health and environment but also our energy supply. More than a third of our nation's electricity comes from natural gas and the majority of American households depend on it for cooking and hot water. If our storage facilities aren't up to snuff, we risk disrupting that energy supply – exactly what occurred in Aliso Canyon.
In order to help states and other jurisdictions — like the federal Pipeline and Hazardous Materials Safety Administration — make smart decisions about updating their programs, the two state oil and gas regulatory associations teamed up to write this guide, and recruited dozens of experts from across government, industry, academia, and the non-profit world (including EDF) to help. The guide is comprehensive, covering essential topics like well construction and conversion, ongoing integrity testing, and leak detection.
This guide (in addition to recommendations from the Department of Energy) is an invaluable resources for states and other agencies looking to upgrade their gas storage rules – which, in the spirit of a process of continuous improvement, should ultimately be all of them.
Incidents like Aliso Canyon have happened all too frequently in recent decades, and industry self-regulation just is not cutting it anymore. Using this guide, states can design and refine programs to considerably reduce risks of leaks and other incidents and help keep gas storage working safely and reliably for all Americans.