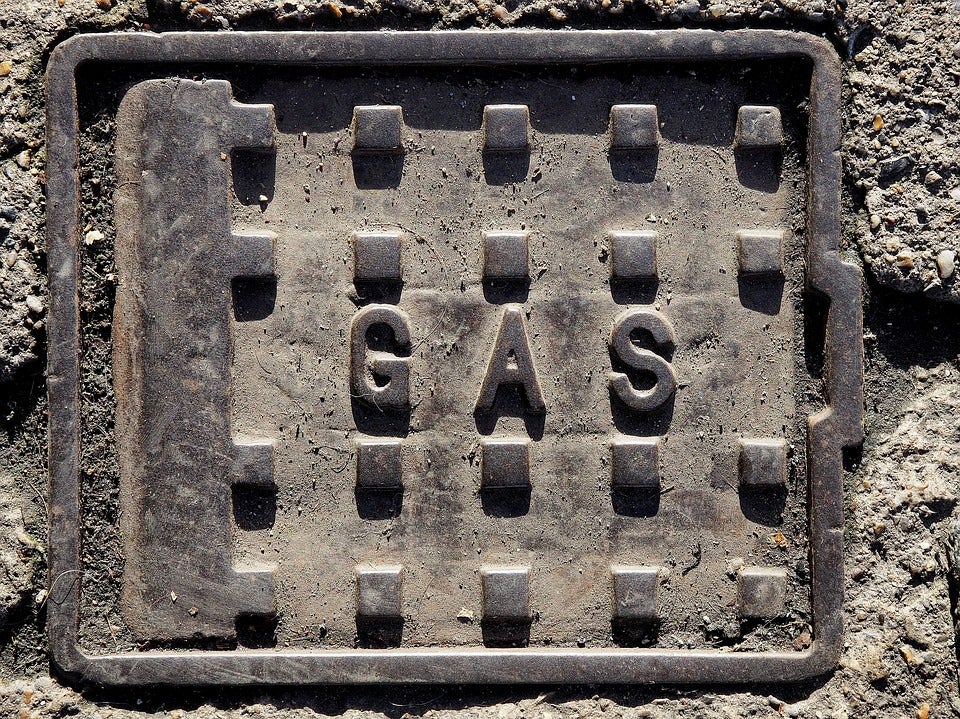 A new report confirms with greater accuracy than ever before that California natural gas utilities are letting huge amounts of their product escape into the atmosphere – about 6.6 billion cubic feet in 2015. That's more than the amount of gas released during last year's Aliso Canyon disaster, and over twice the total loss from all of the state's oil and gas wells.
These huge gas losses are a major environmental problem. Methane – the main ingredient in natural gas – is a potent climate pollutant.  Leaks and other emissions from California utilities in 2015 have the same climate impact as burning more than 1 billion gallons of gasoline.
Where the data comes from and what it means
In 2014 California passed SB 1371, a new law requiring utilities to reduce methane emissions. This new report is based on emissions data collected under that law. 
The report estimates that about 78% of gas leaks occur at four kinds of sources: customer meter sets; metering and regulating stations; ungraded leaks; and intentional venting.
This data also allows the state to track progress against newly-legislated methane reduction goals, like the one included in SB 1383, which sets a target of 40% emissions reductions below 2013 levels.
Changing the way we pay for gas
While the accuracy of the data is better than ever before, the estimates are still conservative because they are based on emissions factors and leak estimates, rather than direct measurements. And the emissions are likely to go up before they go down. That's because leak detection and quantification technology required under SB 1371 is better equipped at finding leaks – meaning utilities will start accounting for more leaks with each survey.
Based on an average wholesale market price of gas, these losses mean ratepayers are paying approximately $18 million every year for gas that is never delivered.
The issue of what to do about the value of lost gas – and the resulting incentives for additional leak reduction – will be an important conversation. SB 1371 asks the Commission to adjust the amount that utilities can charge customers based on actual leakage volumes, meaning the companies may no longer get paid for gas that leaks from their pipes before it's delivered to the customer.
Two utilities, two different strategies for reducing gas leaks
While the report reveals troublingly high emissions, we also know that California's two largest gas utilities, PG&E and SoCalGas, are committing to new efforts to reduce methane pollution. Their public filings, however, point to markedly different strategies.
PG&E has already begun implementing most of the practices proposed by CPUC as part of SB 1371. These include modern mobile leak detection equipment, faster leak survey, and a reorganized leak repair process to bundle and fix leaks faster and more efficiently.
In contrast, SoCalGas – the nation's largest gas utility, and the company responsible for the Aliso Canyon gas leak – appears to be dragging its feet. The utility argues against the practices recommended by CPUC and embraced by PG&E and other leading utilities, arguing that they are ineffective at finding and helping reduce lost gas.
These differences in utility commitment to reducing emissions may be softened by providing the public with an accurate and transparent report of emissions. Utilities will be more inclined to ensure their actions actually reduce emissions if they are held accountable by the public.
How better transparency can improve emissions reductions efforts
SB 1371 requires the Commission to provide the public with accurate information about the number and severity of gas leaks. The report aggregated the data of all the utilities and storage facilities but did not specify utility-specific statistics. The companies posted some of the data publicly on their websites only after requests by EDF, even though public transparency is required under the law.
Obscuring the origin of emissions is inconsistent with other air pollution and climate change reporting requirements at California Air Resource Board or the EPA. Air pollution data is public, and California ratepayers have a right to see a transparent evaluation of their utilities emissions profile. In the future, the CPUC should show total emissions for individual utilities more clearly, including labeling their share of leaks and emissions in each category.
Only by portraying emissions from individual utilities, instead of industry-wide aggregated data, will transparency requirements be satisfied. Public accountability will also help to ensure utilities stay motivated and continue to reduce their emissions. The Commission should not shy away from showing ratepayers which utilities are achieving the most gains. Not only will these steps give the public and utility ratepayers transparent analysis, it will ensure the utilities know which emissions to prioritize.
Image source: Max Pixel